While living off of meager meals and huddling together for warmth during a brutal winter, Brooklyn vets
The So So Glos
put together what little resources they had to build Market Hotel. They return to their beloved spot
this Saturday with Big Ups, Honduras and Bueno
and will be running a #FeedTheStreet food drive for local nonprofit,
City Harvest
. Be sure to bring canned food to donate at the show!
The band shared some memories with AdHoc as well as photos and music from the archives of their time at Market.
​I remember living off dollar rice from the Chinese food store across the street and huddling together without heat or a shower in the dead of winter. We built a loft and laid 7 mattresses on top of a construction site and slept like that for a few months (before building walls). Setting up the market was rough & it was hard work, but the payoff has been well worth it. The original vision- an all inclusive, enormous community show space whose walls were seeping with nyc history. I'm glad to see it make a comeback while staying true to the original vision. I'm also grateful to be playing again- this time should be less work, more fun. – Alex Levine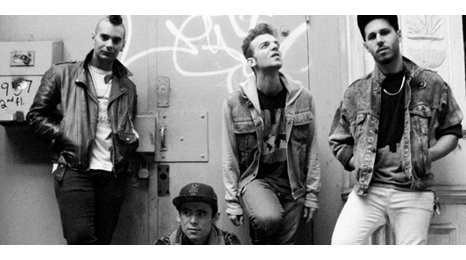 I remember our first time walking up the stairs on the Broadway side with the landlord. It was me, Alex, Zach, and Joe Ahern. We hit the top landing and the landlord turned the lights on from the electrical box and we saw the triangle shape for the first time and a train went by and [it] felt like we had found our own ninja turtles hangout and knew this spot was the Market Hotel. 
– Ryan Levine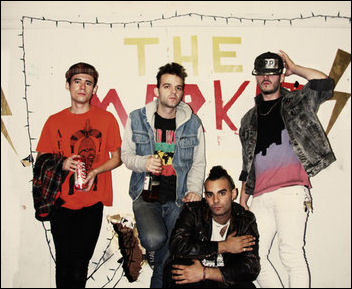 Check out their song named after the venue recorded back in '07 in Oakland, half a year before they officially founded it in March 2008.