On the label's ten year anniversary, AdHoc sits down with founder Trevor Peterson for a retrospective on the label's off-kilter psychedelic sound.
It was the Summer of 2009, and Trevor Peterson's band Woodsman was nervously booking its first North American tour. Woodsman, with its energetic, levitation-worthy krautrock jams, was perfectly positioned to get bodies moving during their MySpace-booked tour. But the Dever-based band, which was sitting on a CD-R of newly recorded songs, wanted a way to make the release of their first album a little more…official.
"I don't want to say it was half-cooked," Trevor explains. "But the idea in my head was that if we wanted this CD to stand out and look legitimate on tour, we needed to have a label logo on it." And so, though he had little idea of what running a label would entail, Trevor's bandmate drew the Fire Talk Records logo, a megaphone spewing droopy flames, on the back of a Netflix mailer.

Soon, other bands began clamoring to use the logo for themselves, hoping to give their own records a boost—an idea Trevor welcomed. As Woodsman toured, so did Fire Talk, gathering steam each year with 7- and 10-inch releases from new friends like acid-fried garage-rock outfit Dead Gaze from Jackson, MS and Denver-based orchestral noise pop group Baby Birds Don't Drink Milk, leading up to Fire Talk's very first vinyl LP in 2010, for fellow Colorado psych-rockers Tjutjuna. "Some of the early records were challenging to put out ,because I was learning as I went," says Trevor, "Each record was a case study for how to do the next one better."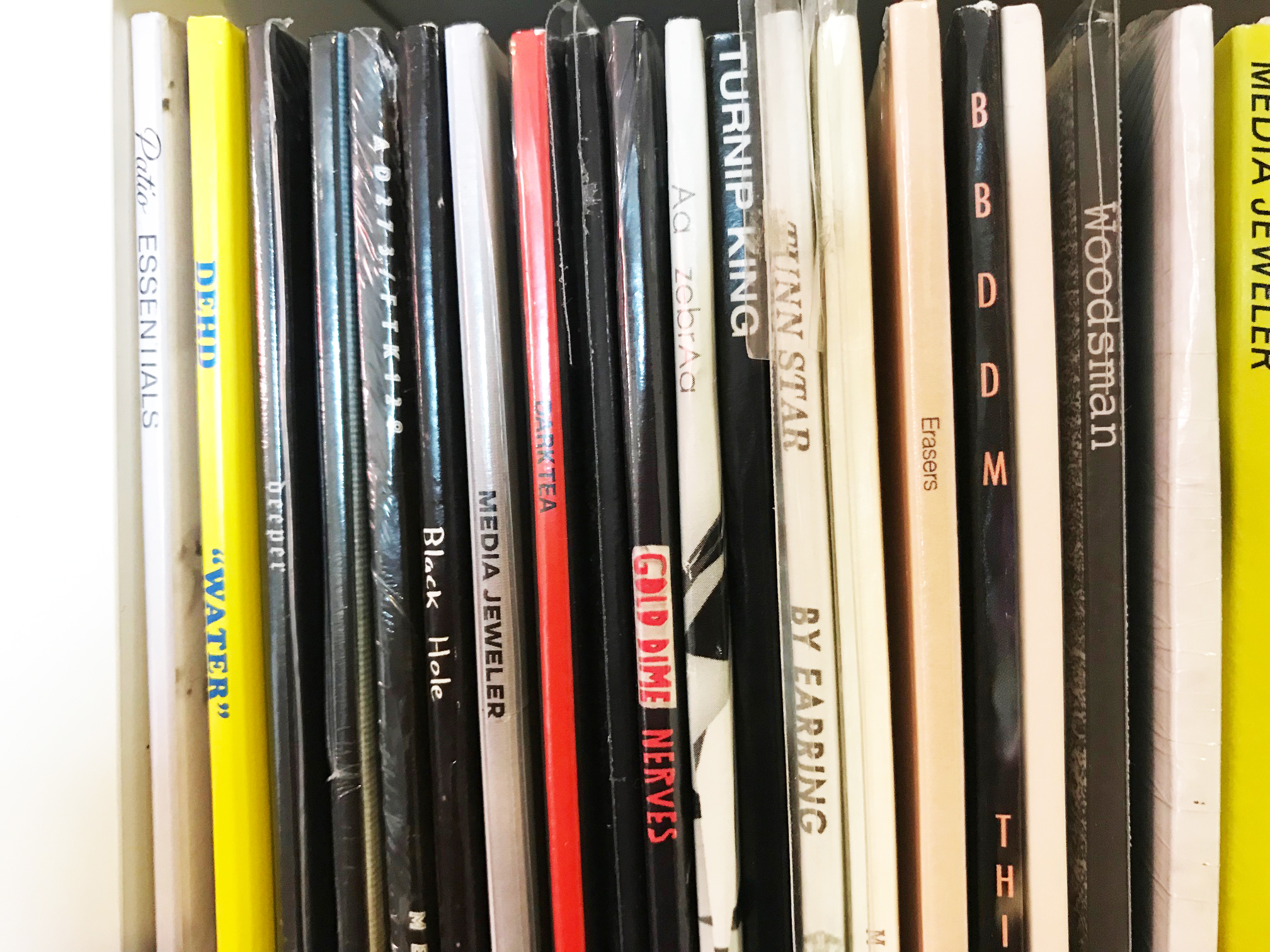 Fire Talk has stood the test of time, continuing to welcome rising indie stars under the same logo for exactly a decade (Trevor admits to reworking it with graphic designers multiple times over the years, with little success). Now, on September 5th, three of those bands— Chicago indie rockers Dehd, fellow Windy City post-punk group Deeper, and New York's own tightly-wound punk trio Patio—are uniting for two special anniversary shows in Chicago and New York City. The label is also releasing a three-LP anniversary box set, which contains Dehd's Water, Deeper's self-titled debut, and a bonus mystery record from one of the artists in Fire Talk's deep discography.
"The true trajectory of any label is that it always starts in your apartment," Trevor explains to me over video chat from his apartment in Greenpoint, Brooklyn. Since Trevor relocated from Colorado to New York with Woodsman in 2010, Fire Talk has had a number of homes, moving from this same Greenpoint apartment to the basement of labelmate Lani—now of Weeping Icon, but then a member of ADVAETA and a booker at the Silent Barn—and wrapping around to Bed-Stuy before settling in to its final office space—again in Greenpoint, but with a little bit of distance from Trevor's living space.
Those basement days saw Trevor, then an intern at Mexican Summer, rapidly learning the nuts and bolts of running a label. "I don't have a business background, and the bore of doing this is that you have to have some kind of business acumen to do it," he admits. "You send some emails, maybe get a little bit of press, but you still have 500 of this thing that you need to put in people's hands one way or the other."
Aside from benefiting from the advice of his bosses at Mexican summer, Trevor was lucky to come up alongside fellow 2010's upstarts like New York's Exploding in Sound and San Francisco's Father/Daughter, all of whom arose in the early blog internet era. The knowledge gap was apparent, so they helped each other out. "We were talking to each other, playing shows together, watching what each other were doing, and creating a blueprint, one that was built around doing right by the artists," he says. Like many people in underground music, he said his generation of label entrepreneurs learned that DIY works best through collaboration and knowledge sharing—an ethos that might be better described as DIT: do it together. "Dan [Goldin, of Exploding in Sound], myself, and Jessi from Father/Daughter all share a distributor now," Trevor explains. "We took that DIY ethos and molded it into a business plan."
I ask Trevor how he would describe the connective musical thread between the artists he's worked with, given the label's wide-ranging discography. "There's no specific genre, but it's all mostly guitar-based, left-field music, whether it's freak-folk, garage-rock, psych, [or] post-punk," he explains. "There are specific styles that I gravitate towards, but I never want to write anything off. I grew up with everything, and I never thought of the label as needing to have a single genre."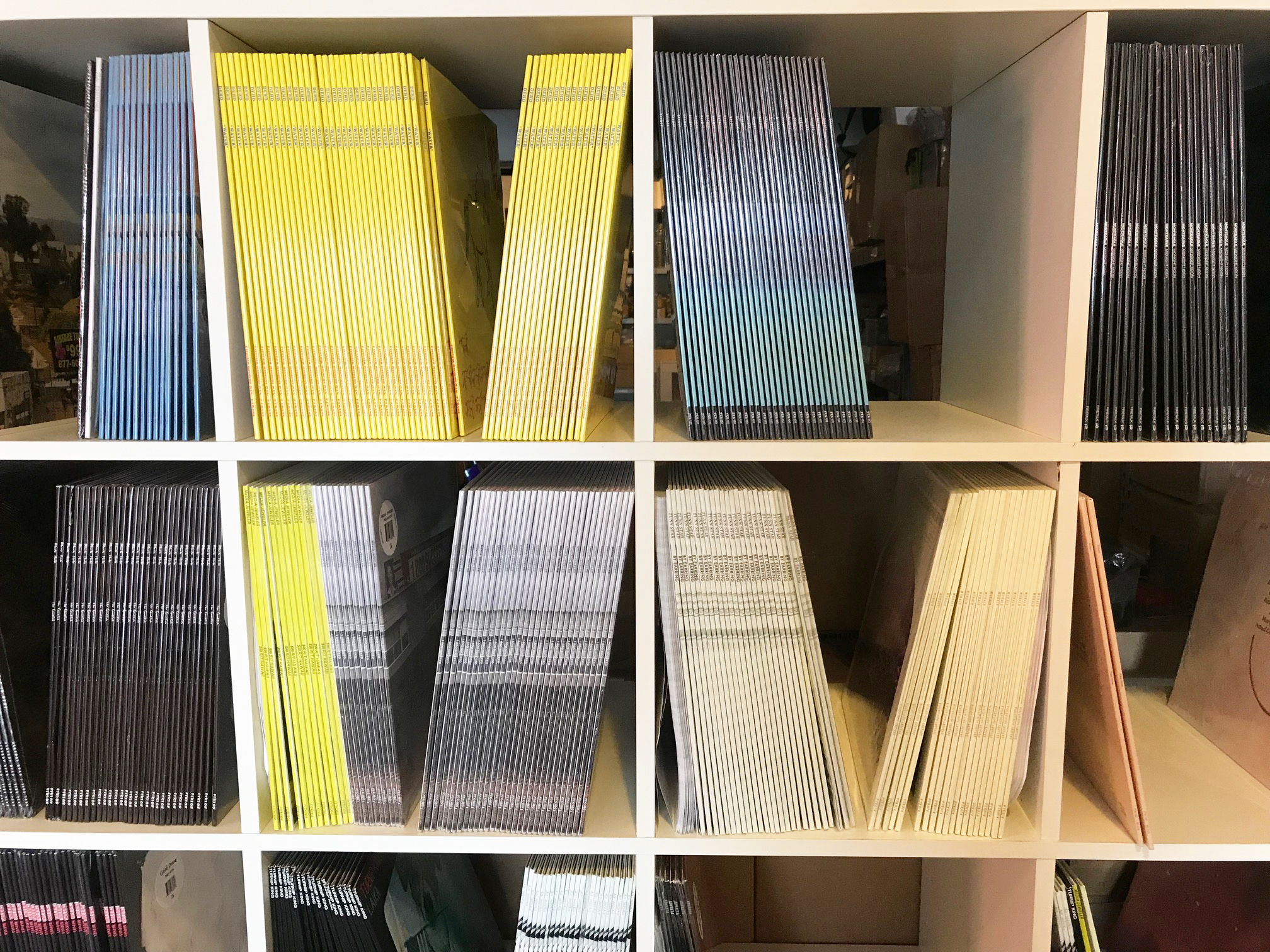 After a few lengthy pauses, he settles on "off-center" as the right way to put it, crediting the similarities between artists to a still-mysterious shared "spirit." "If it's post-punk, it can't be straight-ahead, or too clean," he says. "It has to have something slightly off-center to it." He concludes that he'd only ever work with an artist after meeting them personally—and that he only looks to work with artists who are "kind souls, people that I want to be friends with."
One of his longest lasting relationships has been with Dehd, the Chicago indie rock band he started working with in 2016, and whose latest release on Fire Talk, this year's phenomenal Water, has garnered critical acclaim for its stripped-down, scrappy melodicism. "I've been friends with Dehd for a very long time," he says. "Emily [Kempf] from the band, who's now a very serious tattoo artist, had a very early tattoo of the Baby Birds Don't Drink Milk Skeletor and Me album cover, which Fire Talk put out on her leg—before I even knew her." Trevor has also put out two releases from Dehd guitarist Jason Balla's other project, the shoegaze-adjacent rock duo Earring. Building those kinds of long-term relationships, where the label can support an artist in many capacities over a career, has been instrumental to Fire Talk's longevity.
Once he builds a relationship with an artist, he likes to maintain it for the long-haul. Sometimes, though, things come to an end. "One thing that other labels and I talk about a lot is the 'poaching' aspect of the major indies," Trevor explains. "I'm on both sides of the coin. I want my artists to reach the highest heights that they possibly can, and some of those bigger labels can sometimes offer exponentially more support than we can, especially in terms of marketing dollars." He recalls working with Lawrence, KS duo Tennis on a seven-inch only three months before they signed on to Fat Possum, a decision that he says was the right choice for the band. Still, he chuckles when admitting that he hasn't had to let go of too many, perhaps a testament to doing right by his artists for so many years.

Trevor tries to personalize each release as much as possible, frequently hand-painting the record covers, designing the inserts, and even inscribing the vinyl himself with a laser cutter. "My background is in film production and art direction, so I get really involved in the process myself," Trevor says. "I love to do limited edition, object-based releases." While the label's growth has meant that he can't be involved in putting his stamp on every release, he admits that the physical product of a vinyl record will always be the most important part of the experience to him, which he connects to his earliest experiences with discovering new music. "I didn't know about any music blogs," he says. "I strictly got all of my information on music from the clerk at the record store, a subscription to SPIN magazine, and a couple of online forums. The only way to listen to it was to go to the record store and buy it, and if it was something really DIY, you'd have to mail order it, maybe from the band itself. That was fun. It also created a real connectedness between the band and the fans."

On releases like Fire Talk's Tenth Anniversary boxed set, Trevor is preserving that artist-fan connection with beautiful records that embody the music in a way that a file never could. Fire Talk's dedication to its roster and its focus on matching the creativity of those musicians with equally inspired presentation continues to push the label into an exciting new future. Perhaps the logo will get that redesign along the way, there's no question that the DIY ethos at the heart of Fire Talk will be burning brightly for years to come. Below, Trevor walks us through four special records that tell the story of Fire Talk.

Baby Birds Drink Milk – Skeletor and Me
Trevor Peterson: This was the first record I put out from people that I didn't know. I saw them at a DIY venue in Denver called Rhinoceropolis in 2009, and they played on the floor with probably 50 pieces of gear spread out around them. You'd expect that kind of setup to sound like complete noise, but it was the most beautiful thing: these Beach Boy- esque pop sounds that were clouded in all this reverb. Immediately I had to get to know them and put out a record by them. That's a Fire Talk record that will stand the test of time. It says a lot about the label and how it started.

ADVAETA – Death and the Internet
Trevor: They were a local band (NYC), and Lani and Sara have gone on to form Weeping Icon. I've known them for so long. That record is post-punk, it's noise—it's all these beautiful things. It holds a special place in the catalog, because it was a precursor to everything that's come after. It was also the first record that I put out after the band had dissipated.
Woodsman – Woodsman
Trevor: The whole label wouldn't exist without the Woodsman albums and this holds a special place in my heart as the culmination of my own band. It was the first one I did all the press on, and as someone who runs a label, press is the hardest thing in the world. When it got a lot of coverage, it was so exciting. I sent way too many emails, and it actually ended up working out.
Dehd – Water
Trevor: This is a good example of where the label is headed, from an artist that I've been working with for six years. The artist is hitting another level and they're going to grow—there's another Dehd record getting worked on already! It was a big campaign on the press side, and all of that work has really culminated in a record that's a springboard for their career—and the label as well. Baby Birds was our foundation, and Dehd is what the future holds for Fire Talk.