Here's a list of photographers and videographers of color interested in collaborating with you on music-related promotional and creative content.
A few months ago, we assembled a list of 21 BIPOC illustrators and graphic designers to commission for your music-related visual needs as a way of promoting independent artists and helping to dismantle racism in the industry in a small way. As an extension of this list, we're turning focus to recommending independent BIPOC photographers and videographers across the US. There's a large need for photographers when it comes to putting together online content, personal branding, and promotional material for musical artists and organizations. 
Becoming an established photographer in the industry requires access to (often expensive) camera equipment, knowledge on how to present creative projects, and contacts to help organize shoots and distribute work–resources that are often harder to come by for historically marginalized communities. When the industry is failing to properly attribute the talents of artists of color, BIPOC photographers have established themselves in creative communities, often using their own network systems such as The Center for Photographers of Color and See In Black. Unsurprisingly, non-white photographers are underrepresented in the commercial industry. 2018's Data USA census revealed that non-hispanic white people make up the majority of established photographers–marking 70.9 percent in the occupation despite making up only 60.1 percent of the US population. Specifically, there is essentially no representation for Indigenous photographers at all and Black photographers make up only 7.51 percent of professional photographers despite representing 13.4 percent of the US population.
Although online campaigns exist as a way to amplify racial gaps and work to create a sustainable living for minorities in the field, individual consumers can also play a small but valuable role in supporting the underrepresented voices in our community by working with BIPOC creatives on an individual level.
Music photographers, currently out of work as live concerts continue to be on hold at least until 2021, are particularly interested in collaborating on creative projects such as social distance band shoots, album covers, music videos, and photo zines. The following list highlights BIPOC artists who are predominantly independent and self-sufficient in their creative process and who are currently available for safe collaboration. Please also check out the #HireBlackPhotographers Database here. 
If you have more suggestions for BIPOC photographers and videographers who you think should be featured, please email us at editorial@adhoc.fm.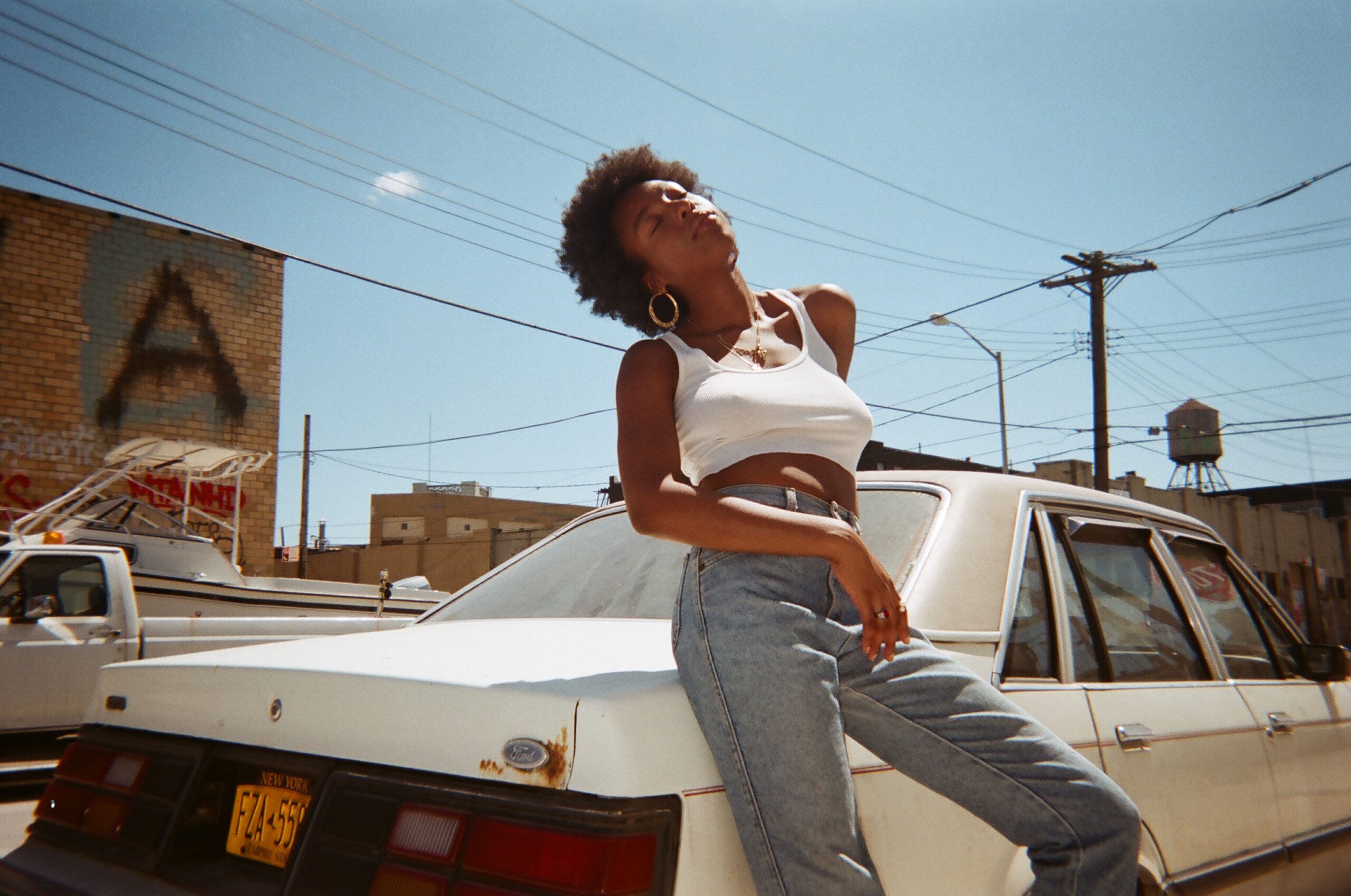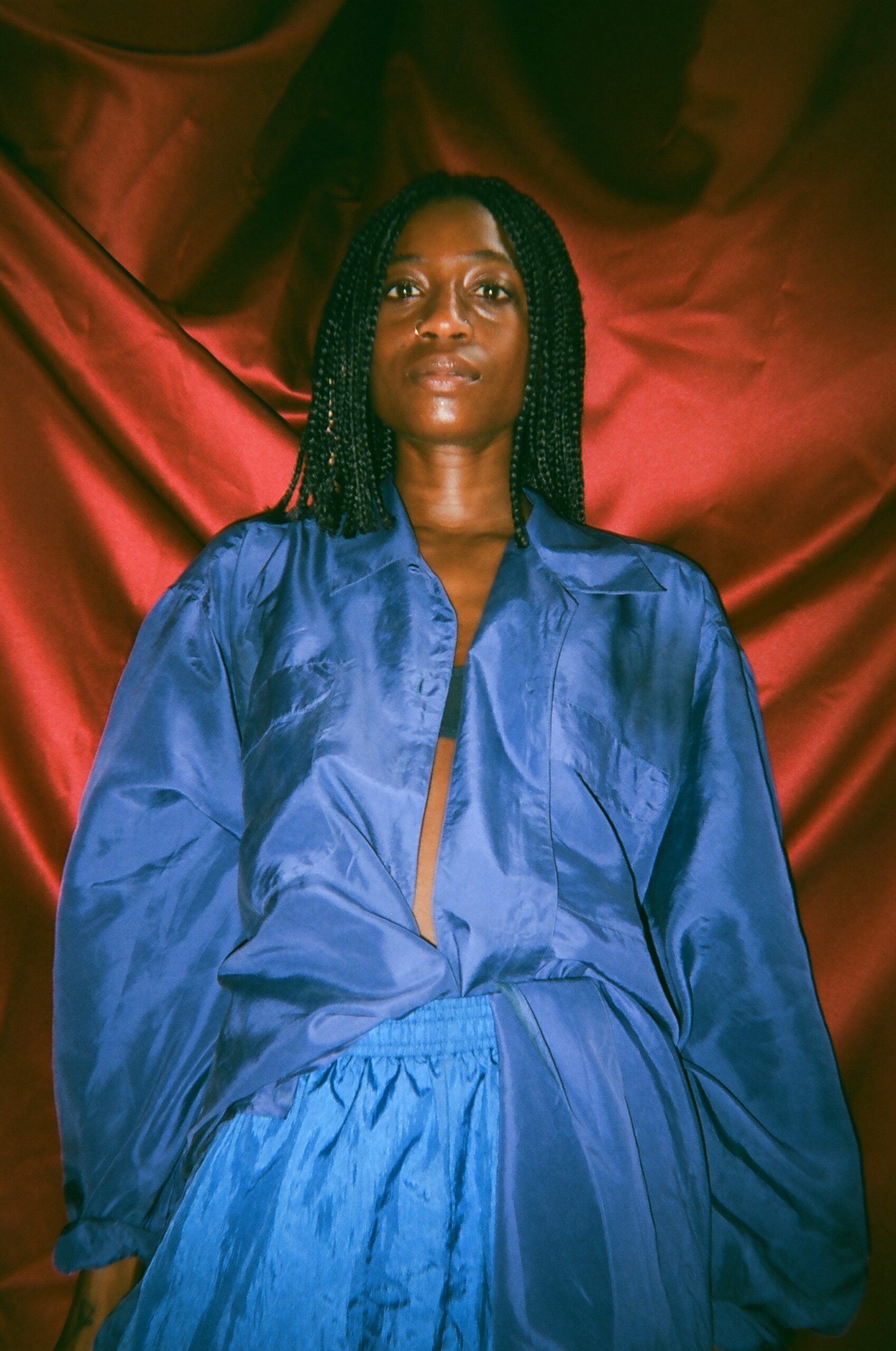 Camila Javier – NYC (she/her)
With a focus on photographing women and femme minorities, Camila Javier prioritizes providing a "safe space for women of color" during her photoshoots. While she has put emphasis on taking intimate portraits of partially nude subjects indoors in her project #girlswithpanties, she has recently been shooting outside and exploring public places with busier backgrounds. Nonetheless, her film photography continues to portray honest vulnerability and a comfortable connection between the viewer and the subject.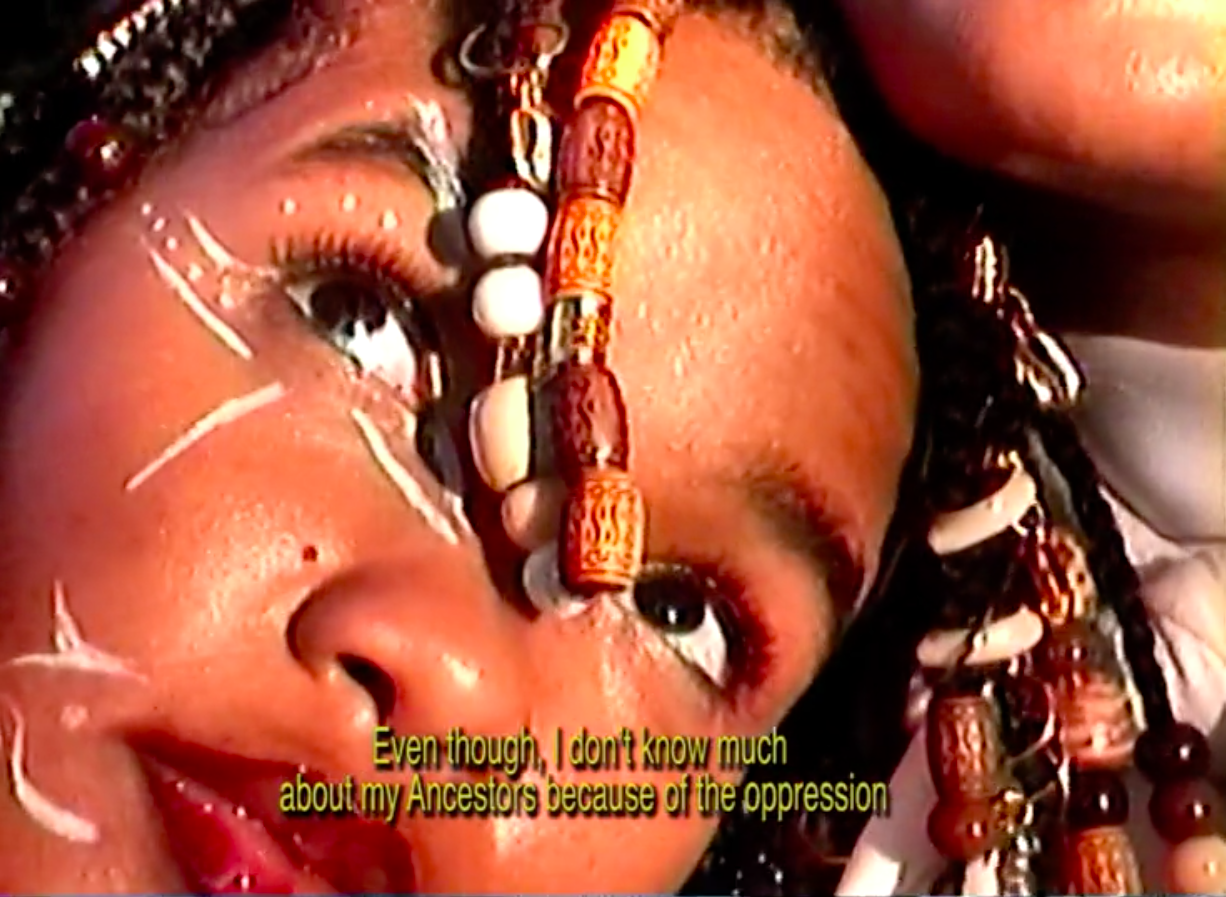 Yaemi Matias – NYC (she/her)
Yaemi Matias focuses on shooting femme subjects of color in her wonderfully soft and tender analog photos and motion VHS short films. All of her work leans into feminine radiance to promote healing, highly evident in its study of humans' relation to nature, spatial energy, and ancestral knowledge. She is available for music videos, experimental collaborations, and photo shoots.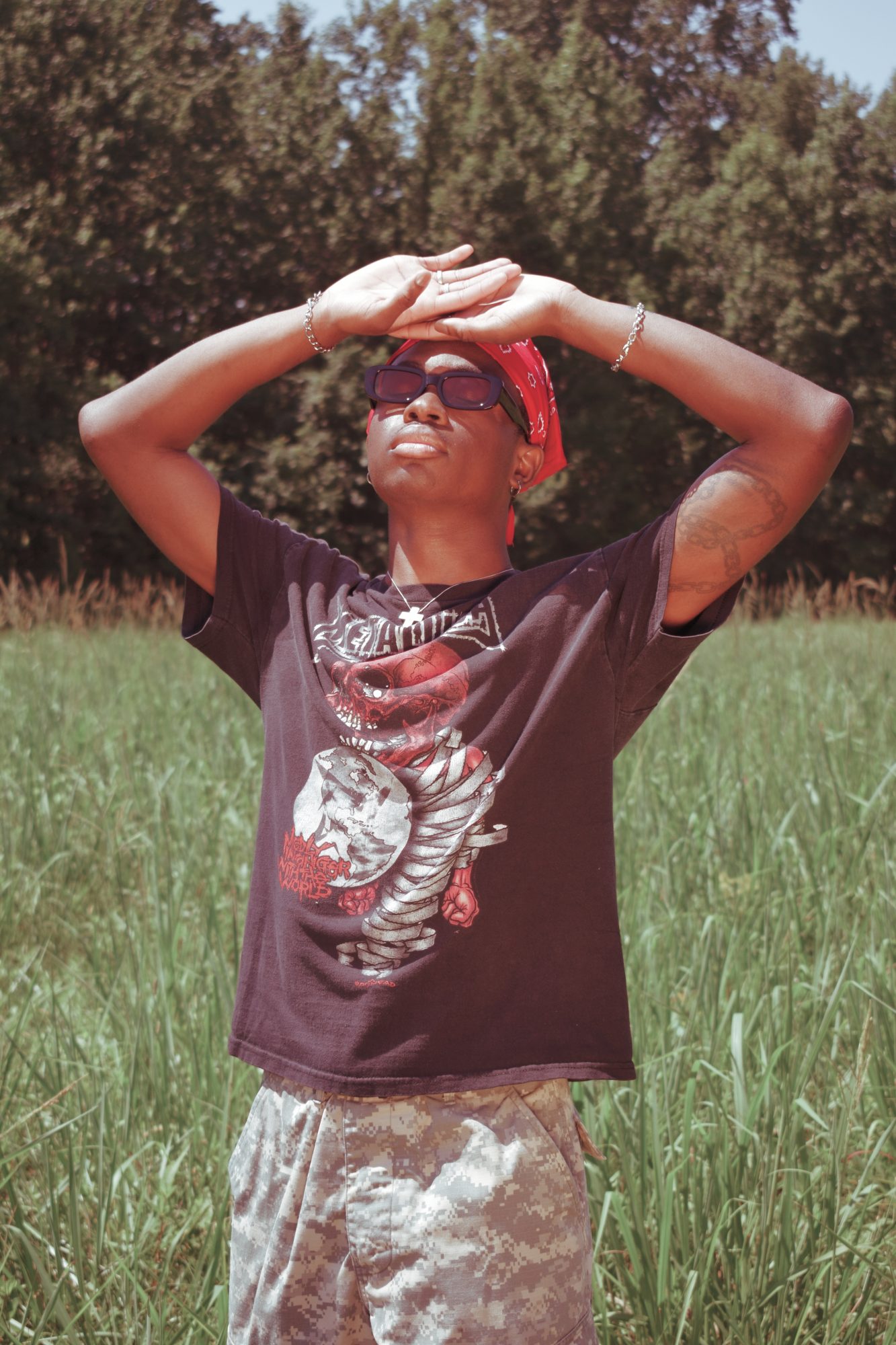 Chelsea Mukenya – Atlanta, GA (she/her)
Chelsea Mukenya's interesting combination of browns, reds, and greens generates images that feel vintage and lightly nostalgic. While she aims to provoke feelings of "elegance, simplicity and authenticity" in her work, she too establishes a safe and approachable space. Her experimentation with color and exposure develops a powerful infatuation between the viewer and the subject, which is mysterious and alluring.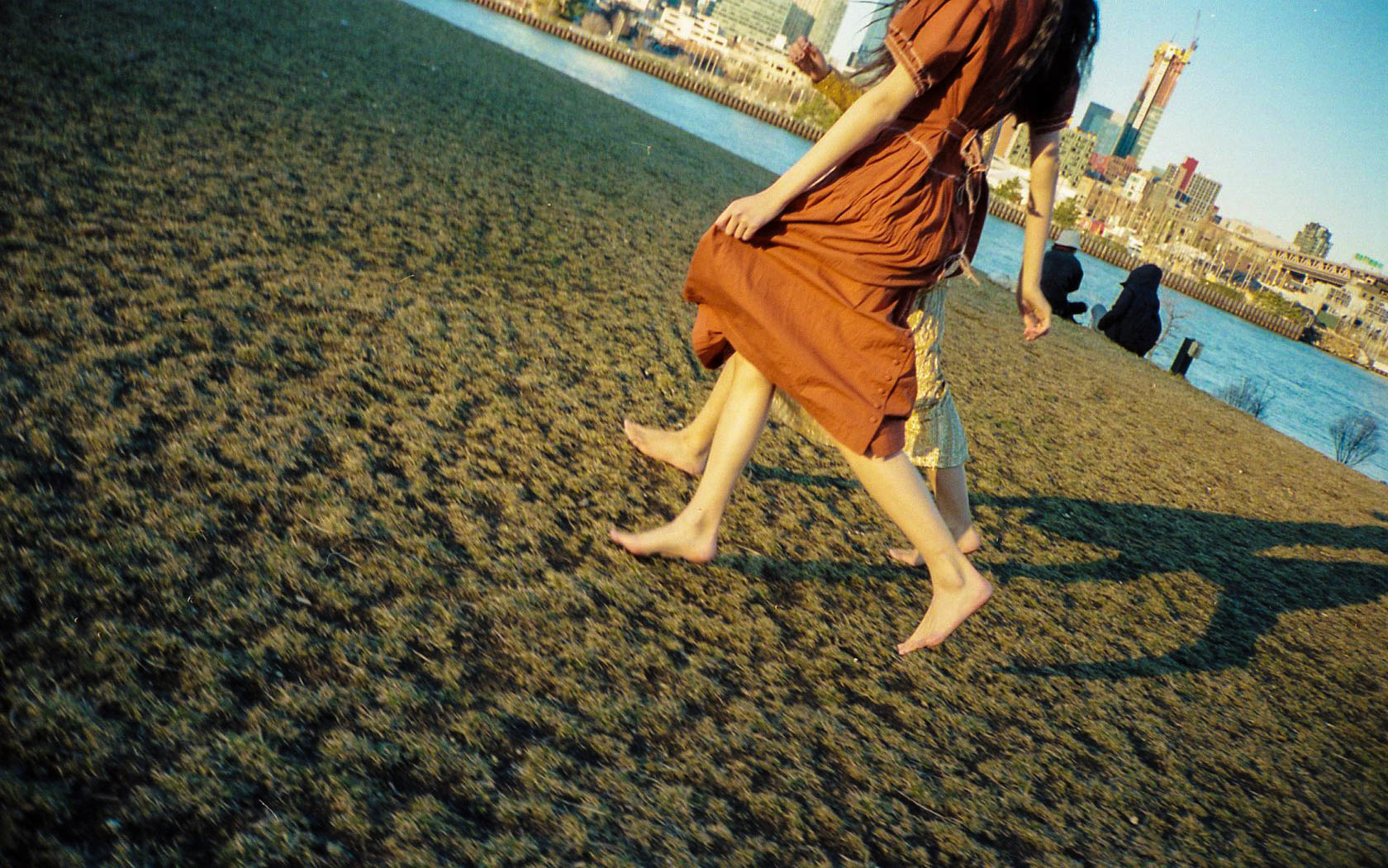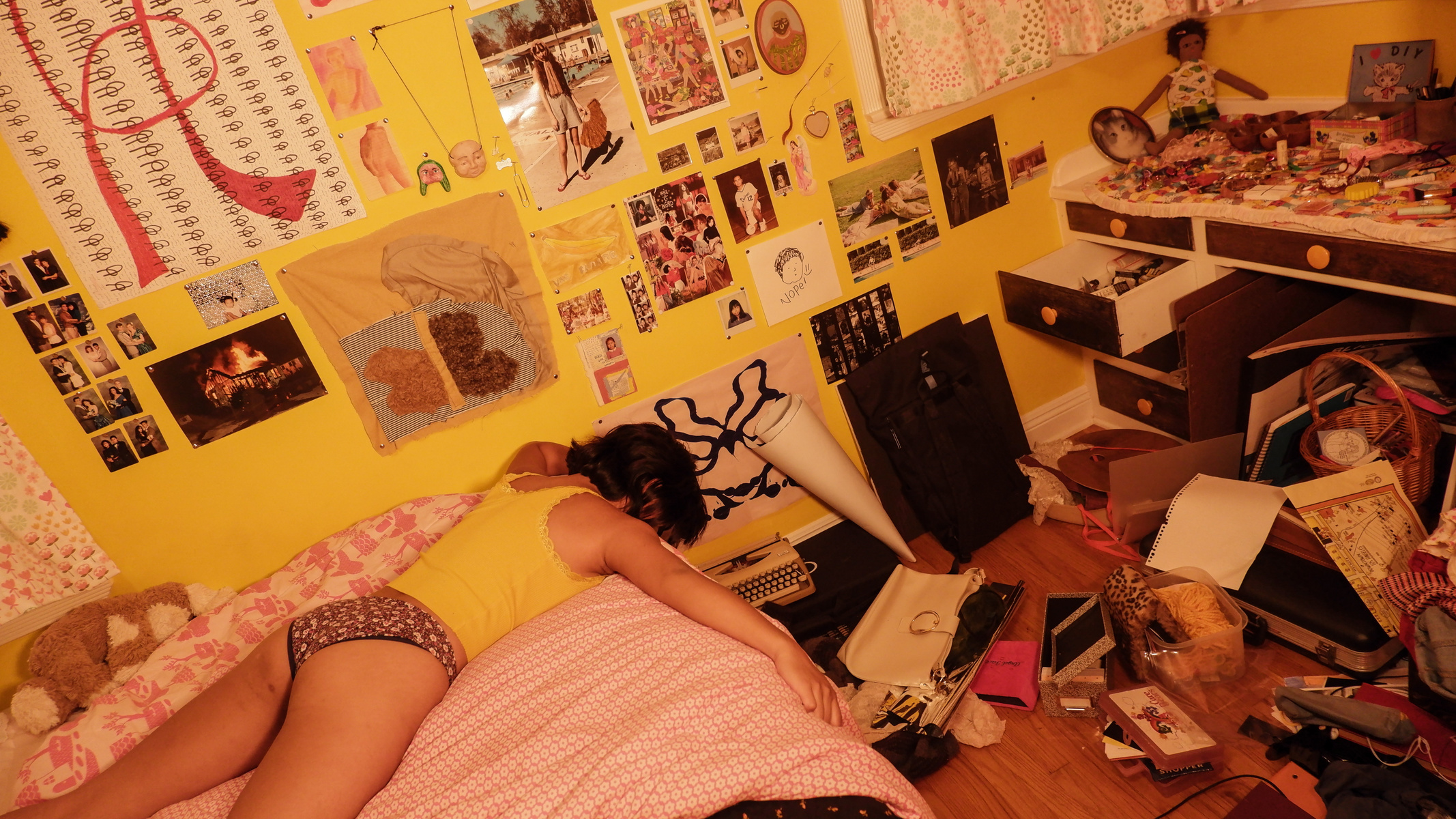 Emma "Bug" Fernandez – NYC/LA (they/them)
Bug Fernandez's extensive portfolio illustrates a genuine relationship with human connection, aesthetic thinking, and visual language surrounding music. They've taken over-saturated photos in the studio, fashion-style editorial shoots on the riverside, intimate self-portraits in their own room. While it's highly evident their creativity in free-thinking and abstract planning is what affords them to be making art daily, they've also had the opportunity to be an assistant camera on several music videos (in addition to having been a director of photography a few times) and is currently planning to put together live sessions for bands.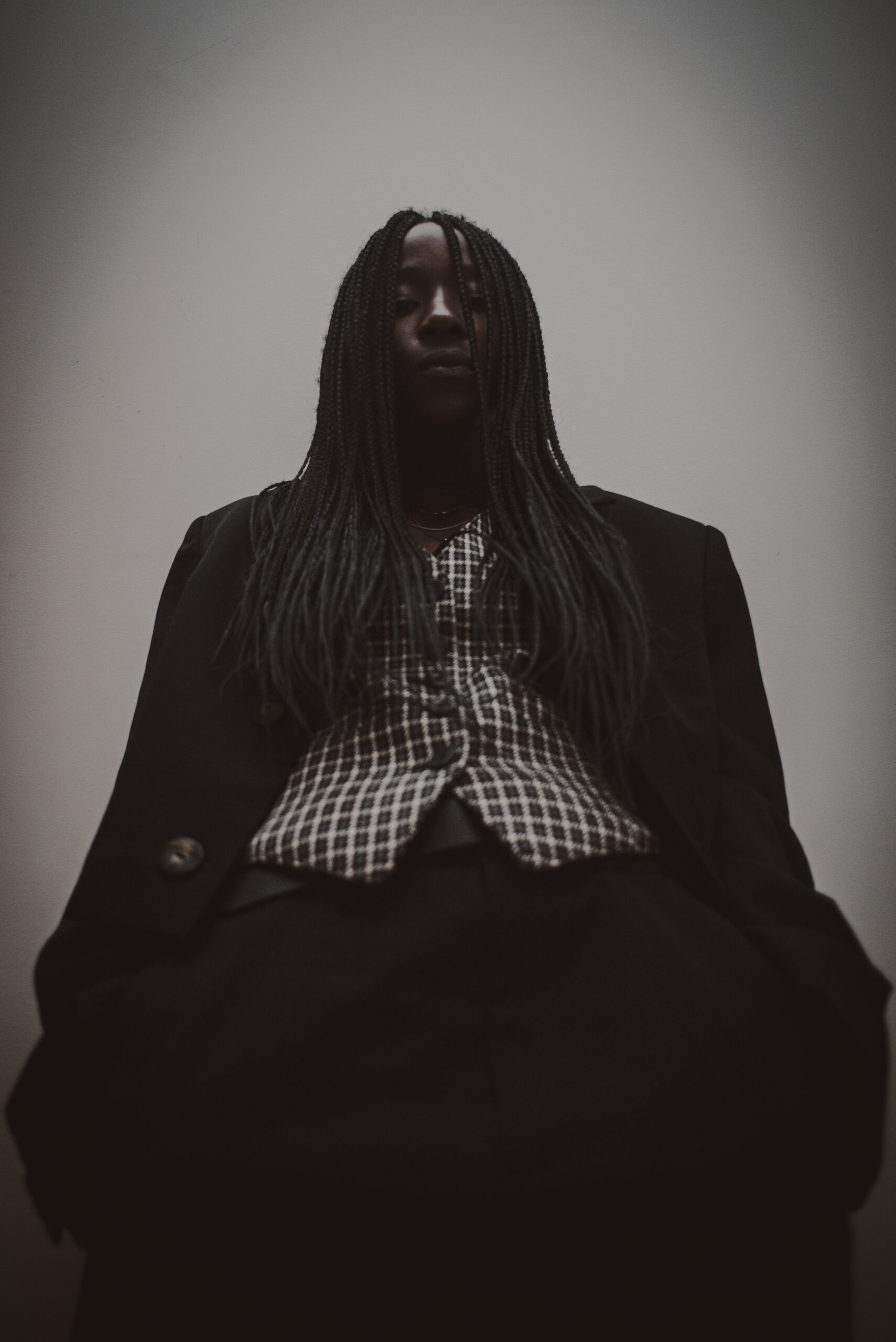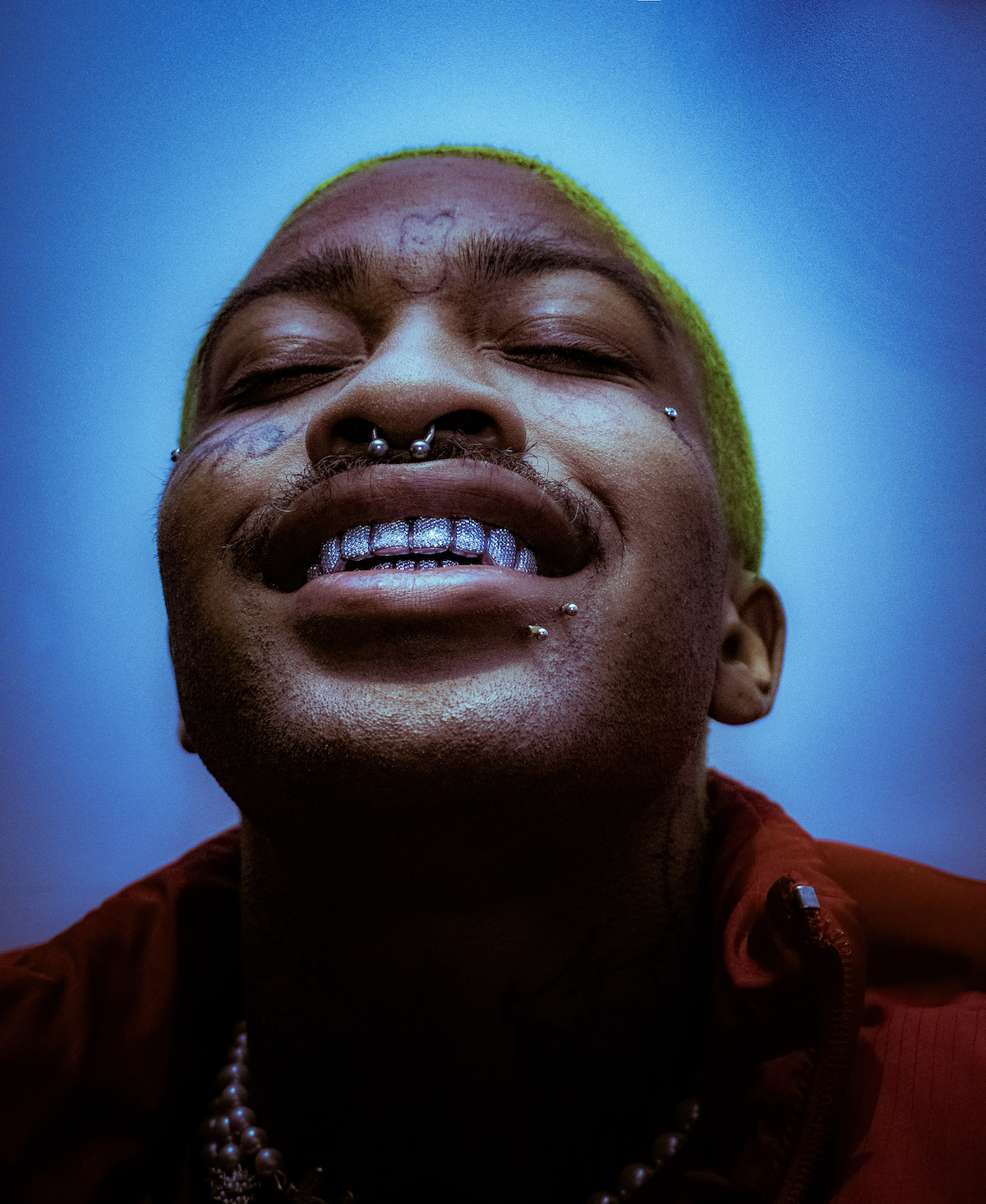 Cirsty Burton – NYC (she/her)
Cirsty Burton's an exceptionally skillful hair and makeup stylist in addition to being a photographer. She has experience taking portraits of bands and live performances in NYC across plenty of genres of music. Recently, she's explored many different photo moods, from darker portraits of musicians in a studio to playful photoshoots in the woods to formal fashion shoots for Vogue. Her work demonstrates a clear understanding of color theory, makeup art, and visual aesthetic engagement.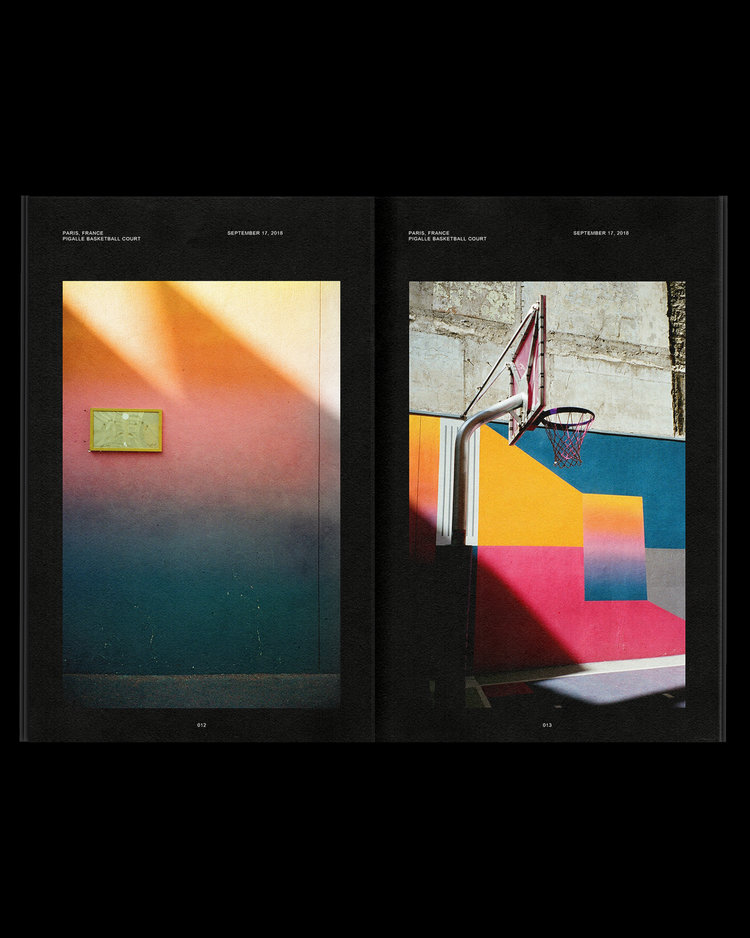 Myles Thompson – NYC (he/him)
Myles Thompson specializes in graphic design, portrait photography, and abstract photography. While he recently published a photo zine exploring color and light through film photos, he also often designs logos and merchandise, in addition to exploring landscape photography in his free time. Often, his photos feel organized, quiet, and intimate, while his graphic design is bold and eccentric. He has specific experience with concert photography, album covers, photo zine design, and gig poster design.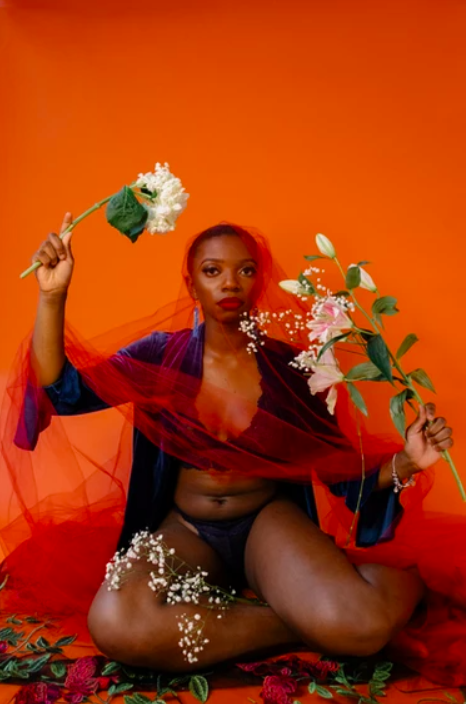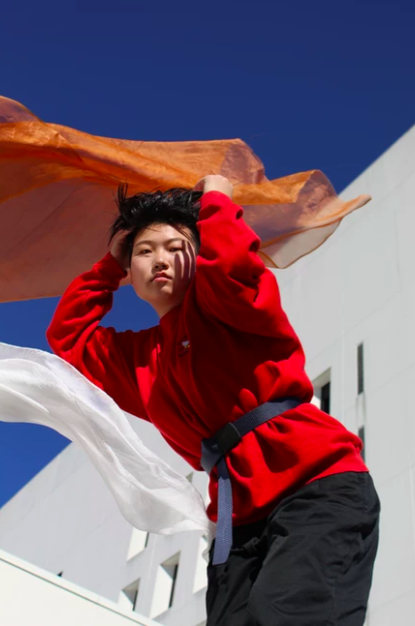 Katytarika Bartel – Boston, MA (they/them)
While Katytarika Bartel will only shoot women, femmes, gender-nonconforming LGBTQIA and people of color, they offer a sliding scale for their services and are open to accommodating those with financial struggles. Specifically, their commissions are open to editorial-style portraits in the studio, in a personal bedroom, and outdoors. Much of their studio portraiture utilizes detailed production to create thoughtfully emotional and saturated environments, which would be especially engaging for an album cover or general promotional material. You can find their rates on their website.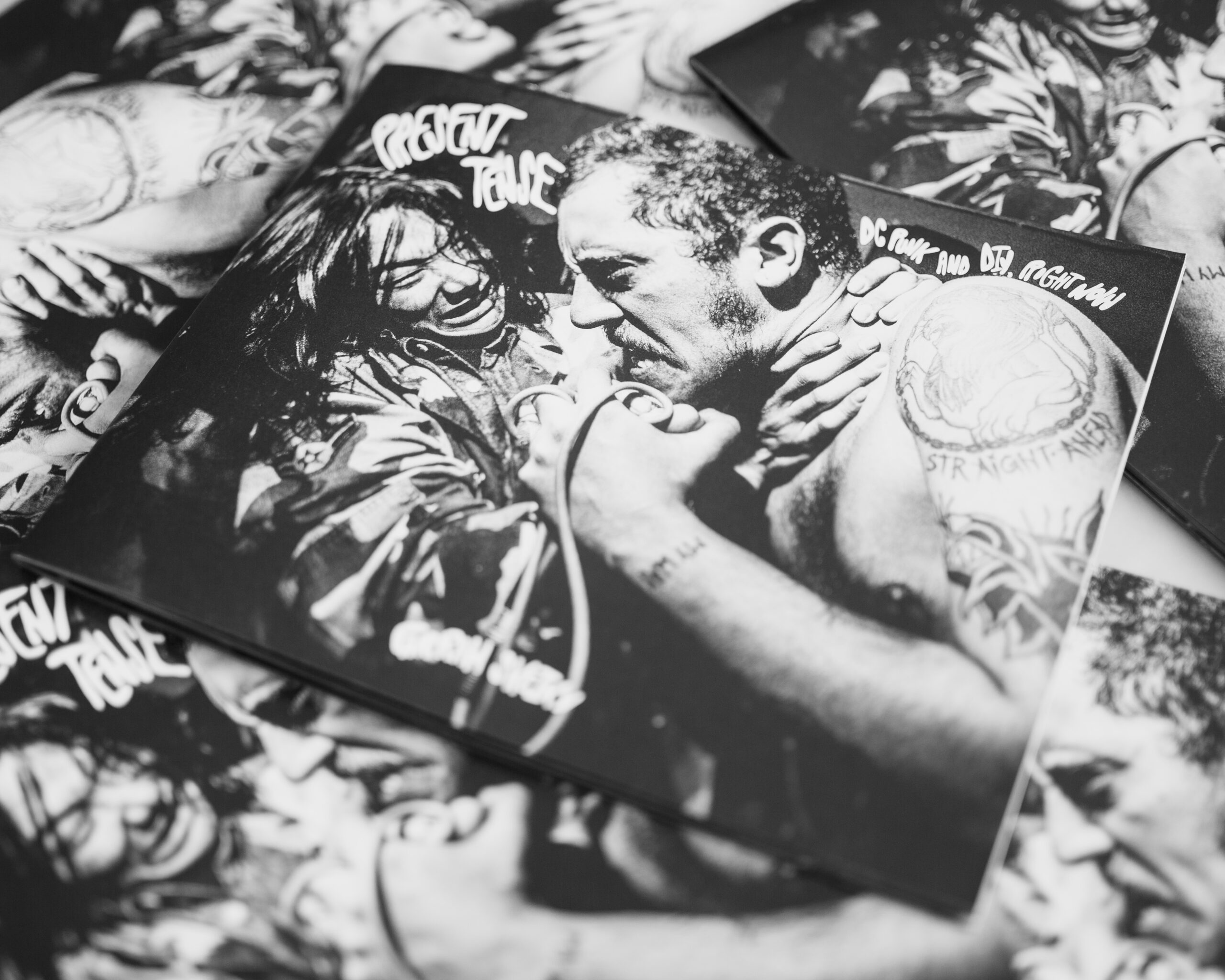 Farrah Skeiky – Washington DC (she/her)
Having recently published and distributed a print zine of show photos mainly in the Washington DC hardcore music scene from 2015-2019, Farrah Skeiky is clearly an incredibly talented black and white concert photographer. Her show photos tend to favor high-contrast images filled with movement and overwhelming rage, while her portraits divulge in bursts of color. Prioritizing making her collaborators feel safe and seen in front of the camera, regardless of past experience modeling, Skeiky enjoys taking portraits of bands in various types of interior environments and is currently interested in being commissioned for socially distanced shoots.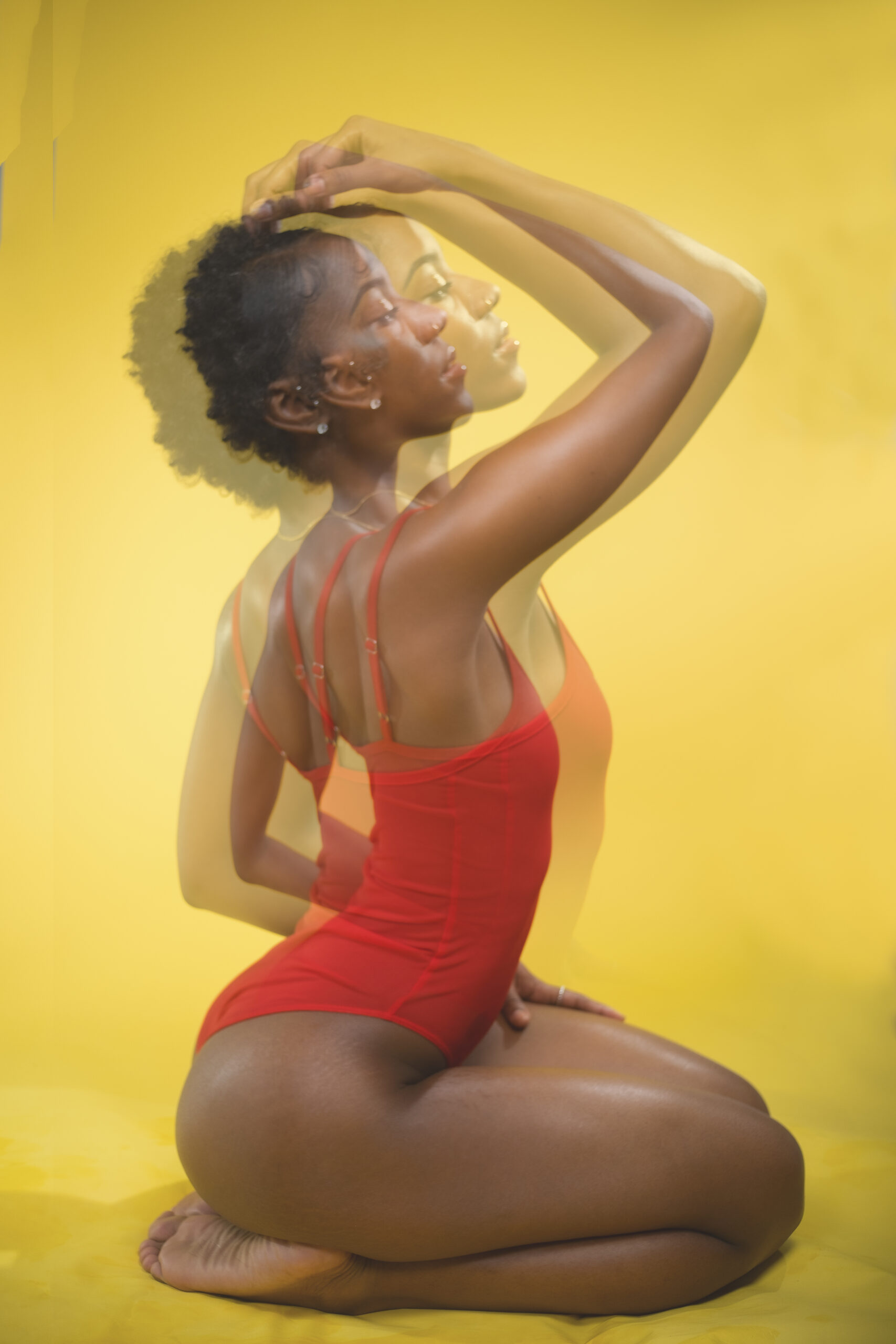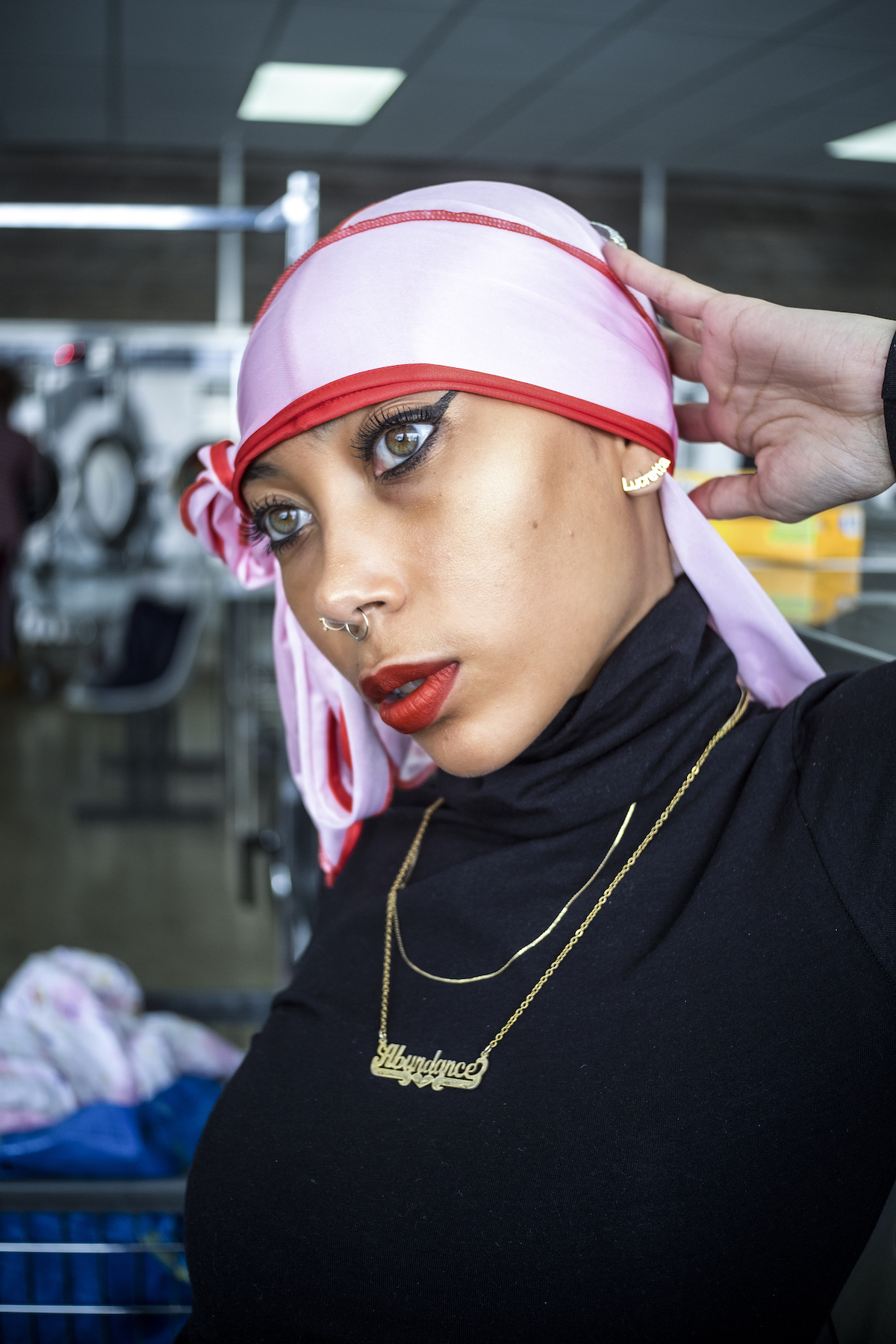 Roderick Jackson – NYC (he/him)
Roderick Jackson is a commercial photographer with a focus on lifestyle portraiture for various publications. However, he has experience creating music videos for hip-hop and rap musicians, wherein he tends to layer multiple videos on top of each other to create an overwhelming yet engrossing effect by way of aesthetic complexity and experimental color grading. He's looking to work with artists to create music/lyric videos around the NYC area.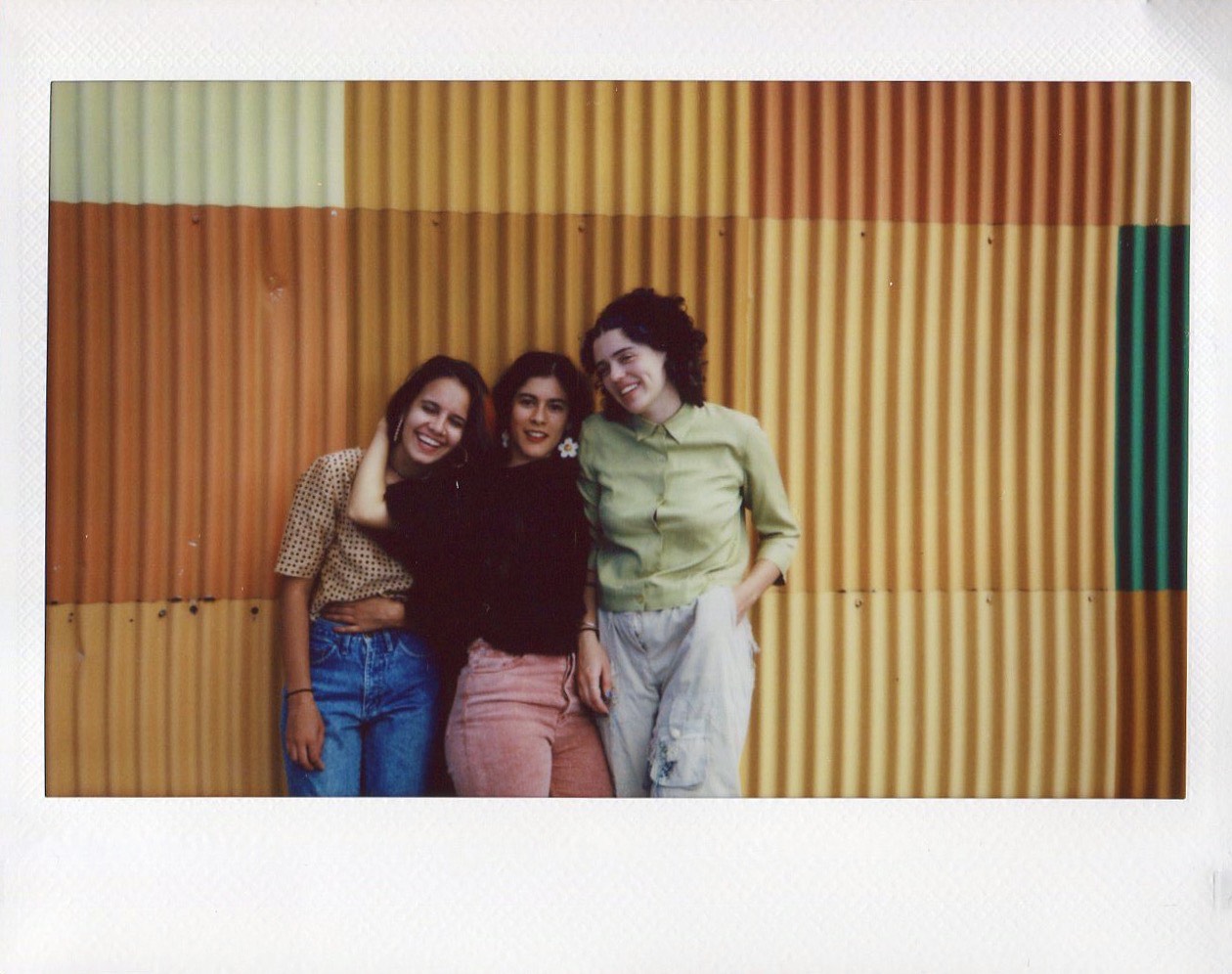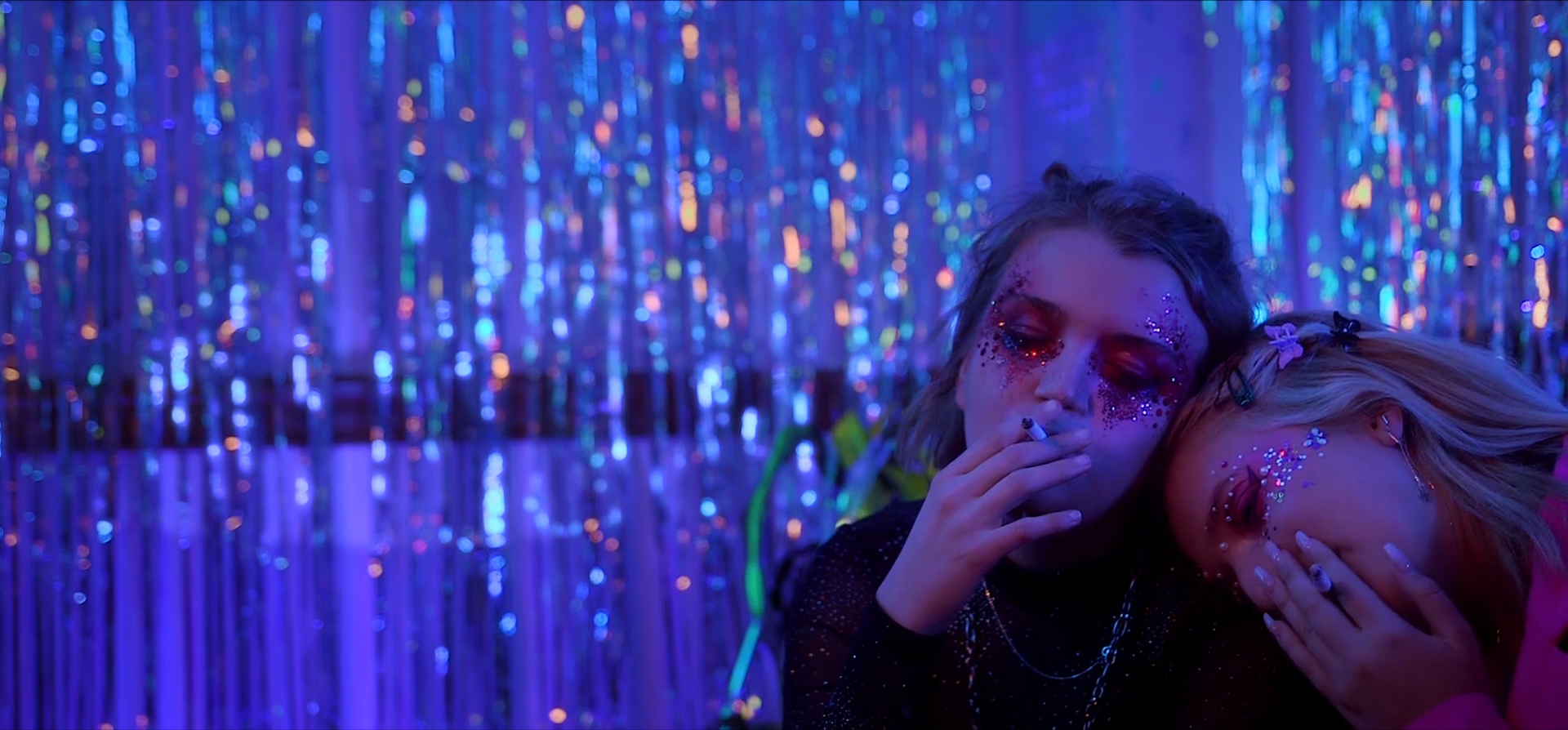 Chassidy David – NYC (she/her)
Primarily interested in directing short films and music videos, Chassidy David's work explores adolescence and how implicit biases shape narratives in media. She has also taken band portraits in the past and has some experience with online installations. Her visual aesthetic blurs the line between softness and hardness, often creating an interesting dynamic between the subject and environment. She has a demonstrated ability to connect with other artists during collaboration and create a highly stimulating image.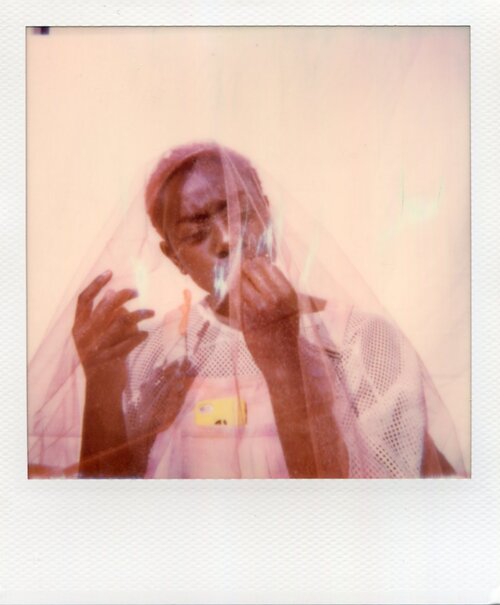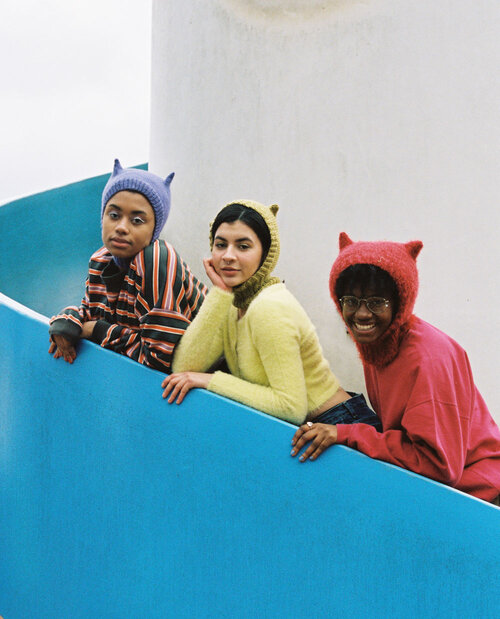 Zachary Francois – Atlanta, GA (he/she/they)
An established photographer in the Atlanta music scene, Zachary Francois enjoys outdoor photoshoots with a focus on fashion, environment, and playful subjects. Francois especially enjoys exploring across different photographic mediums, including film, digital, and polaroid–all of which gravitate towards different types of movement and pale color palettes. Not to mention, they also enjoy putting together personal photo collages which would be an intriguing format for an album cover or even merch design.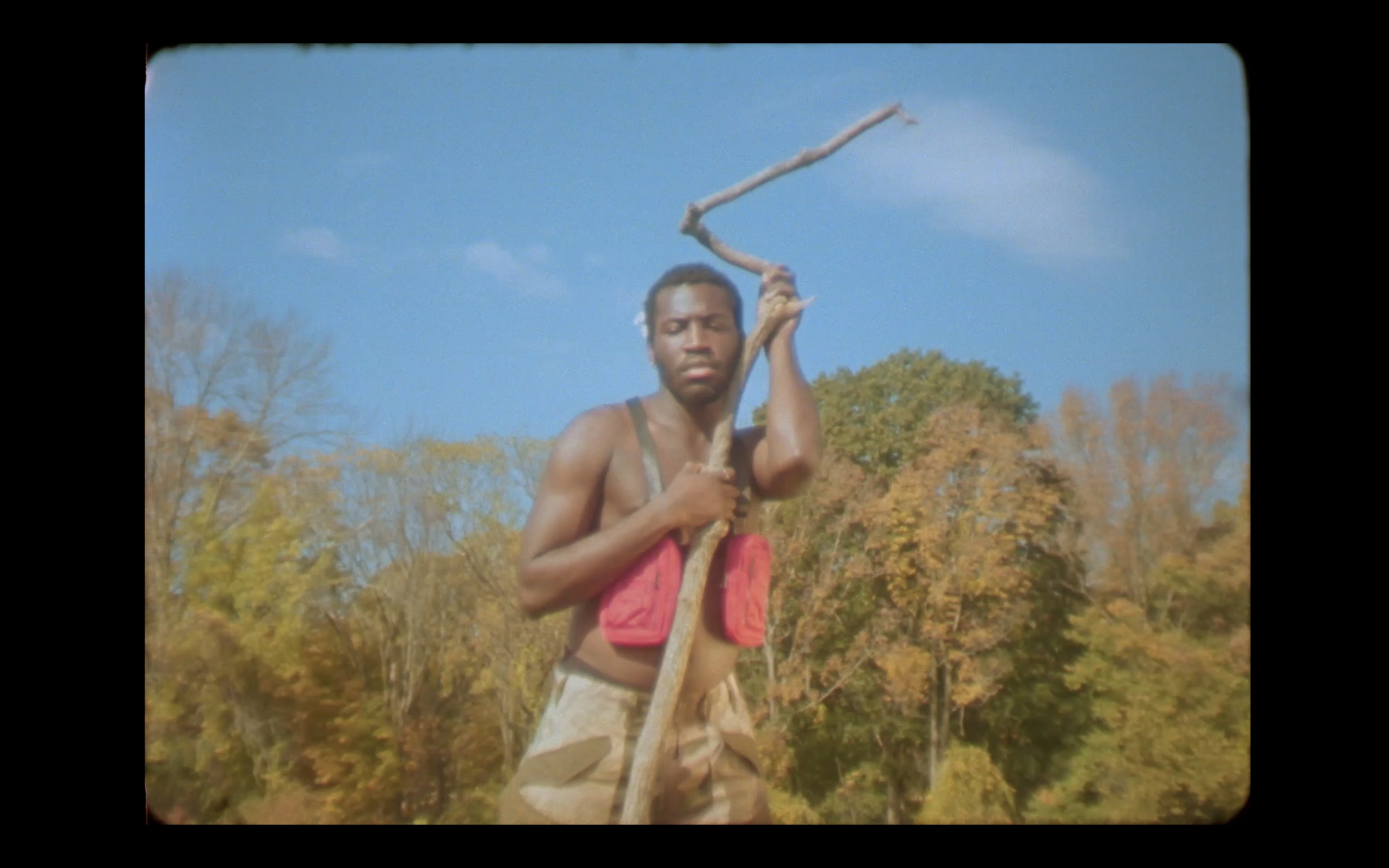 Chiara Kung – Boston, MA (she/her)
Chiara Kung specializes in experimental filmmaking, in which she is often the director of photography, director, and producer of the projects. While most of her videos encompass moments of gentleness and flowy movement, she uses quick zooms and snappy edits to create an overwhelmingly stylistic effect. Kung is also prone to messing around with natural light and exterior environments of all kinds. She's willing to travel along the east coast for commissions.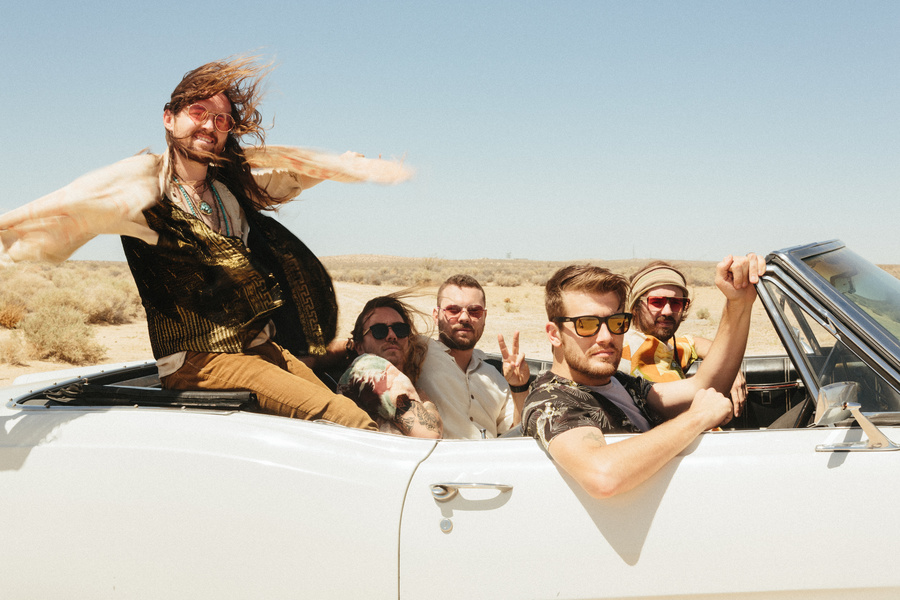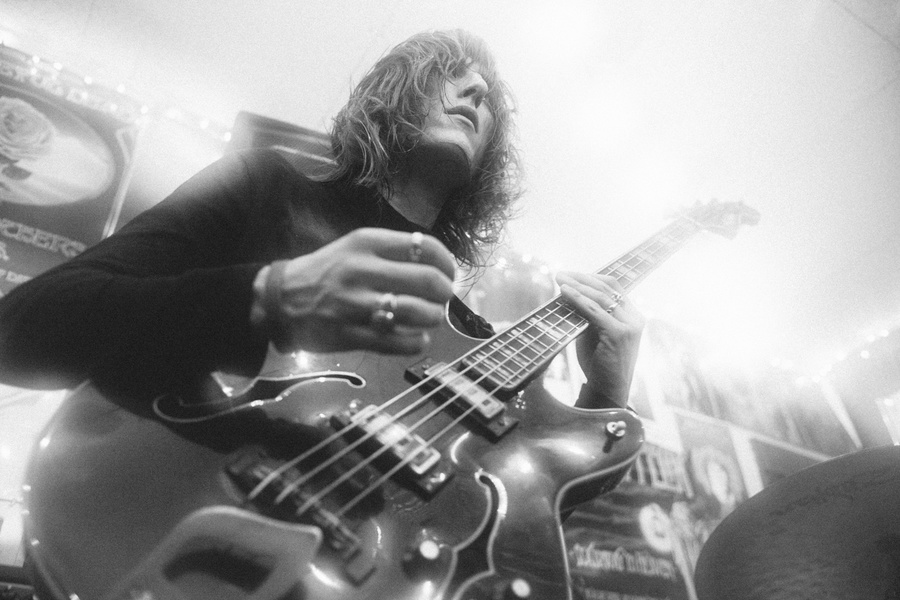 Courtney Coles – LA (she/her)
Amongst Courtney Coles' portfolio are vibrant self-portraits, grungelike concert photos, and high-quality digital band portraits. She has plenty of experience capturing musicians in their studio as well–mainly, creating candids and action-like shots which capture a focused creative environment. On the non-commercial side, she spends time adding to her intimate self-portraits series and soft stills around her home. Perhaps her focus on quietness and solitude would be best used for album covers or merch design.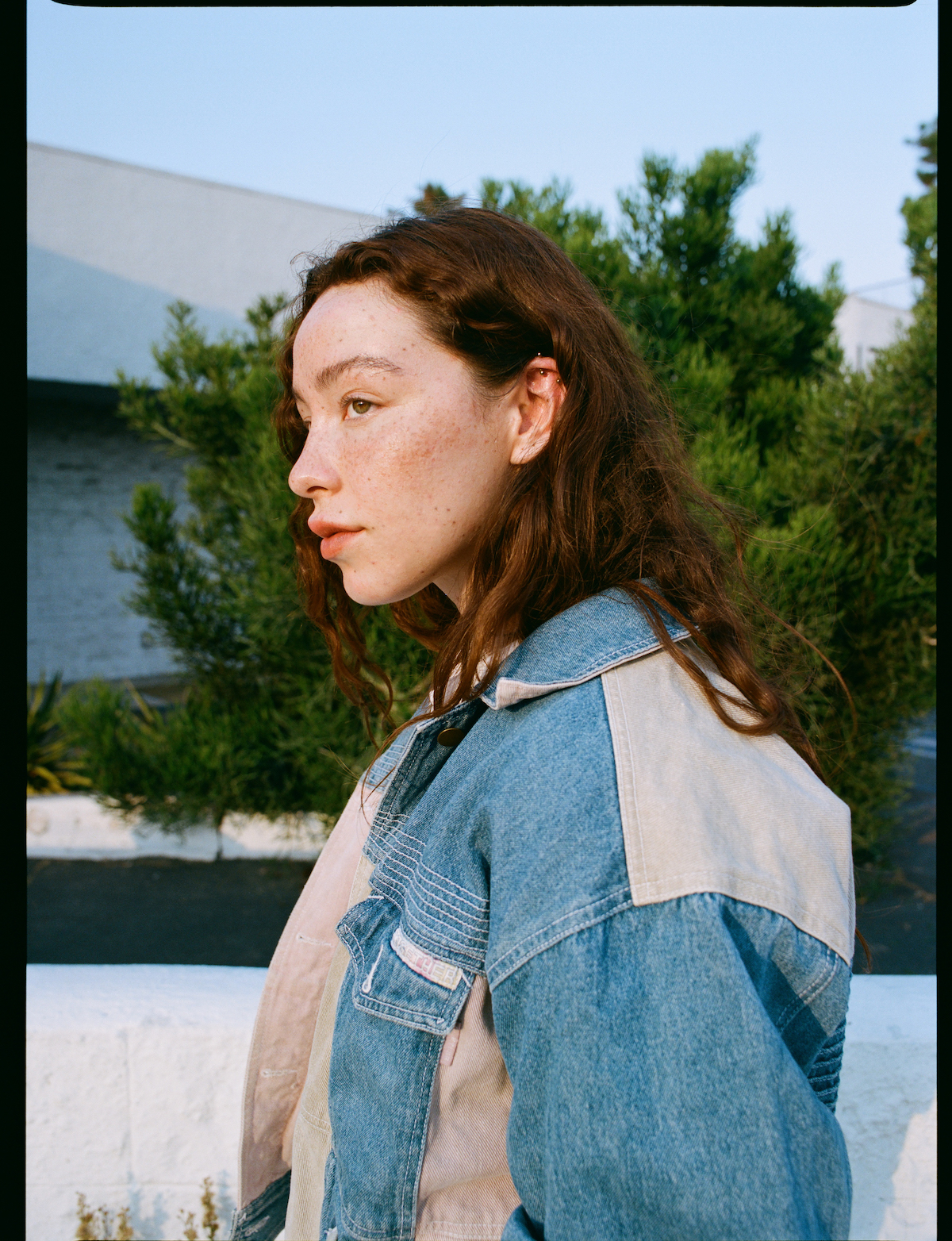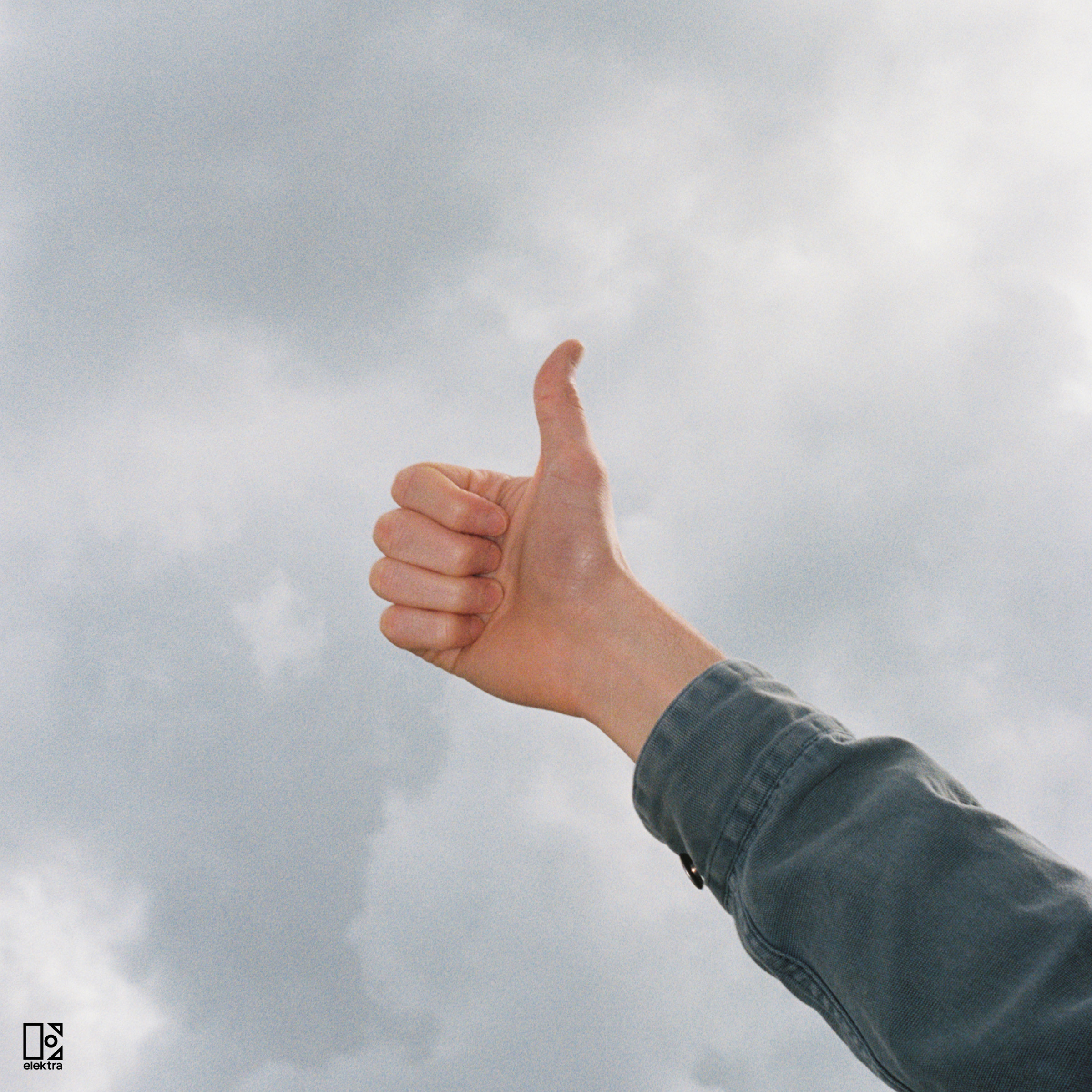 Sherrie Garcia – LA (she/her)
With the use of medium and large format film photos and an emphasis on balanced natural light, Sherrie Garcia's photos feel timeless. Her shots tend to be crisp in color balance and sharpness, while too offering a space to explore vulnerability by mode of an unexpected sense of candidness and sincerity. Needless to say, it's evident that Garcia makes an active effort to understand the emotions and comfort levels of the people she's shooting. Her cover art samples and behind the scenes shots from being on set for several music videos reflect her unique ability to shoot people with honesty.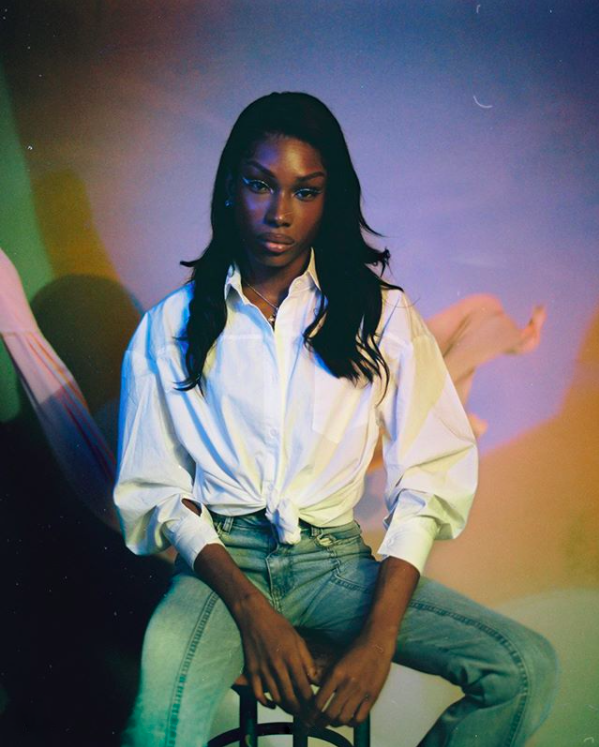 Sage Dolan-Sandrino – NYC (she/her)
While Sage Dolan-Sandrino is a clearly talented photographer whose portraits are youthful, bright, and friendly, she is better-known for being a creative director for Team Mag, a creative agency dedicated to giving platforms for other LGBTQIA artists. As creative director, she has put together engaging marketing materials, an entire print publication, and promotional videos for social media–amongst being an active contributor. Not to mention, she is an experimental filmmaker with interest in collaborating on short films with artists in the future.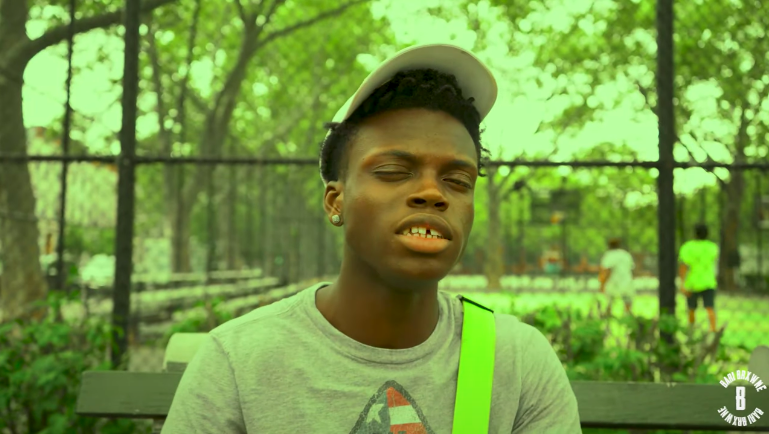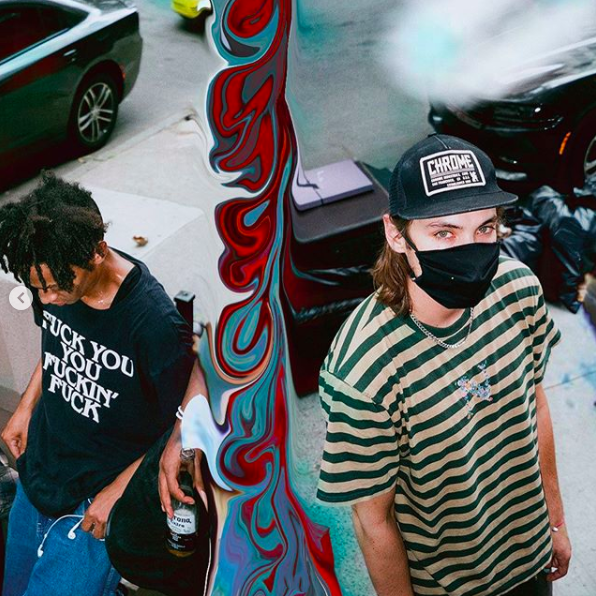 Bari Browne – NYC (he/him)
Bari Browne has a clear interest in spending time and getting to know the people he's shooting with, which is likely in the streets of NYC. Ranging from candid flash film pics on the stoop to glitchy hip-hop/rap music videos in a public basketball court, Browne's capability of capturing day-time hangouts and friendly exchanges is undeniably welcoming. Commissioning him for music videos, album art, and promotional content would be particularly interesting.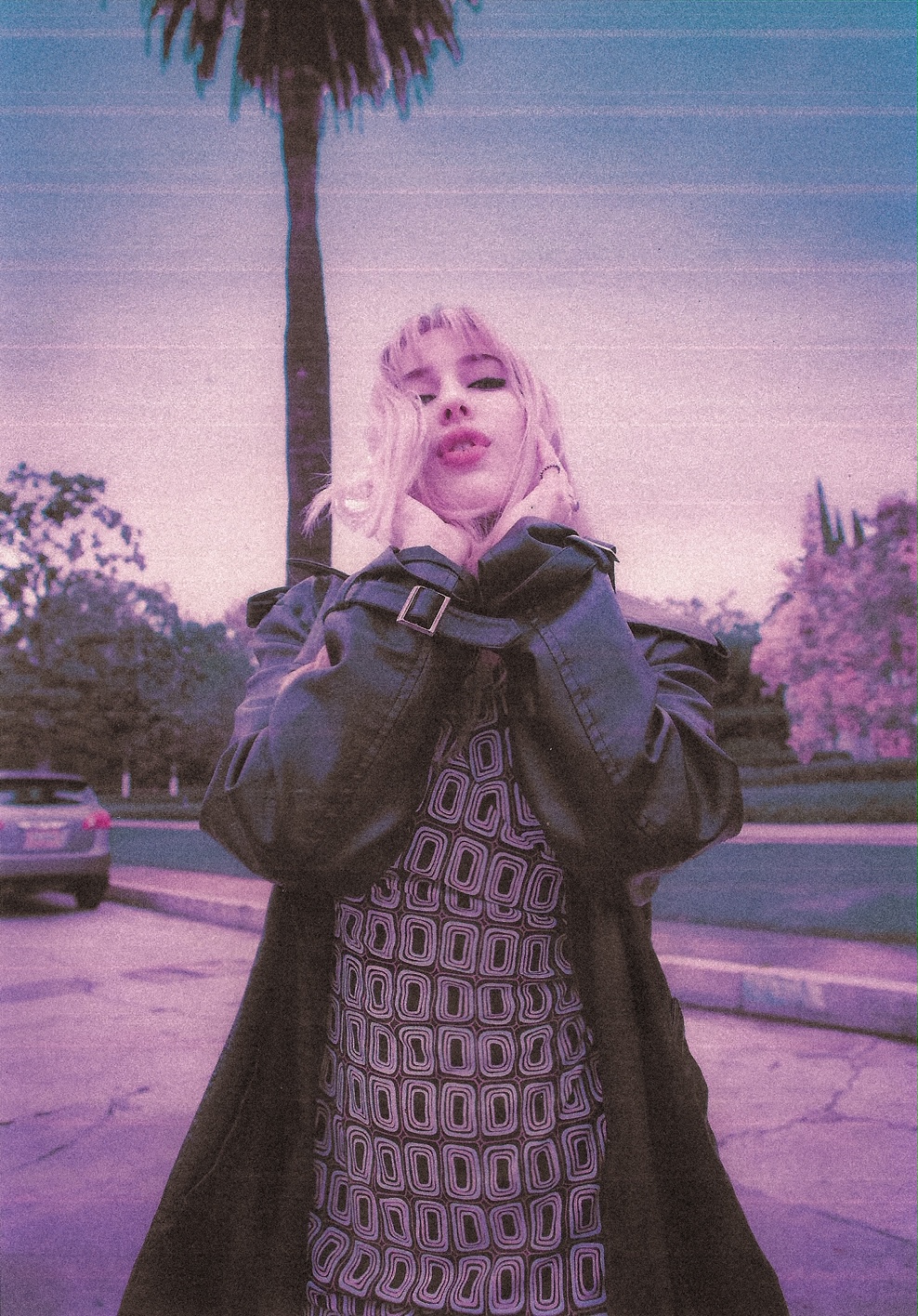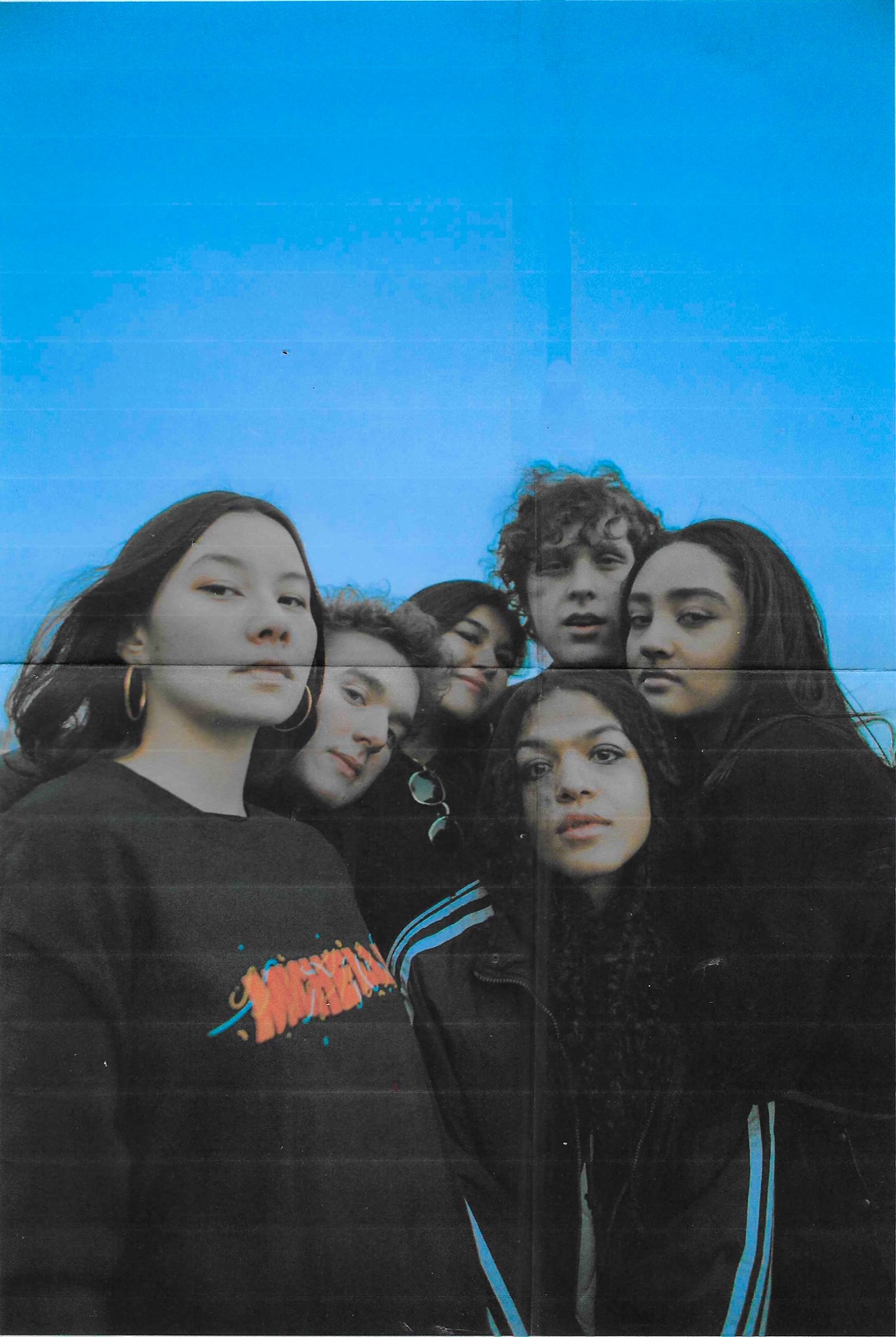 Lani Parrilla – NYC (they/them)
Ranging from show highly saturated photos and videos to textured fashion portraits in the studio to street protest photography, Lani Parrilla never fails to play with colors in highly delicate ways. Their atmospheric photos create feelings of nostalgia and adventure, specifically utilizing grain, shine, and movement to invite in the viewer. Parrilla is currently available to commission for band portraits, promotional direction, and still-life photos for any use.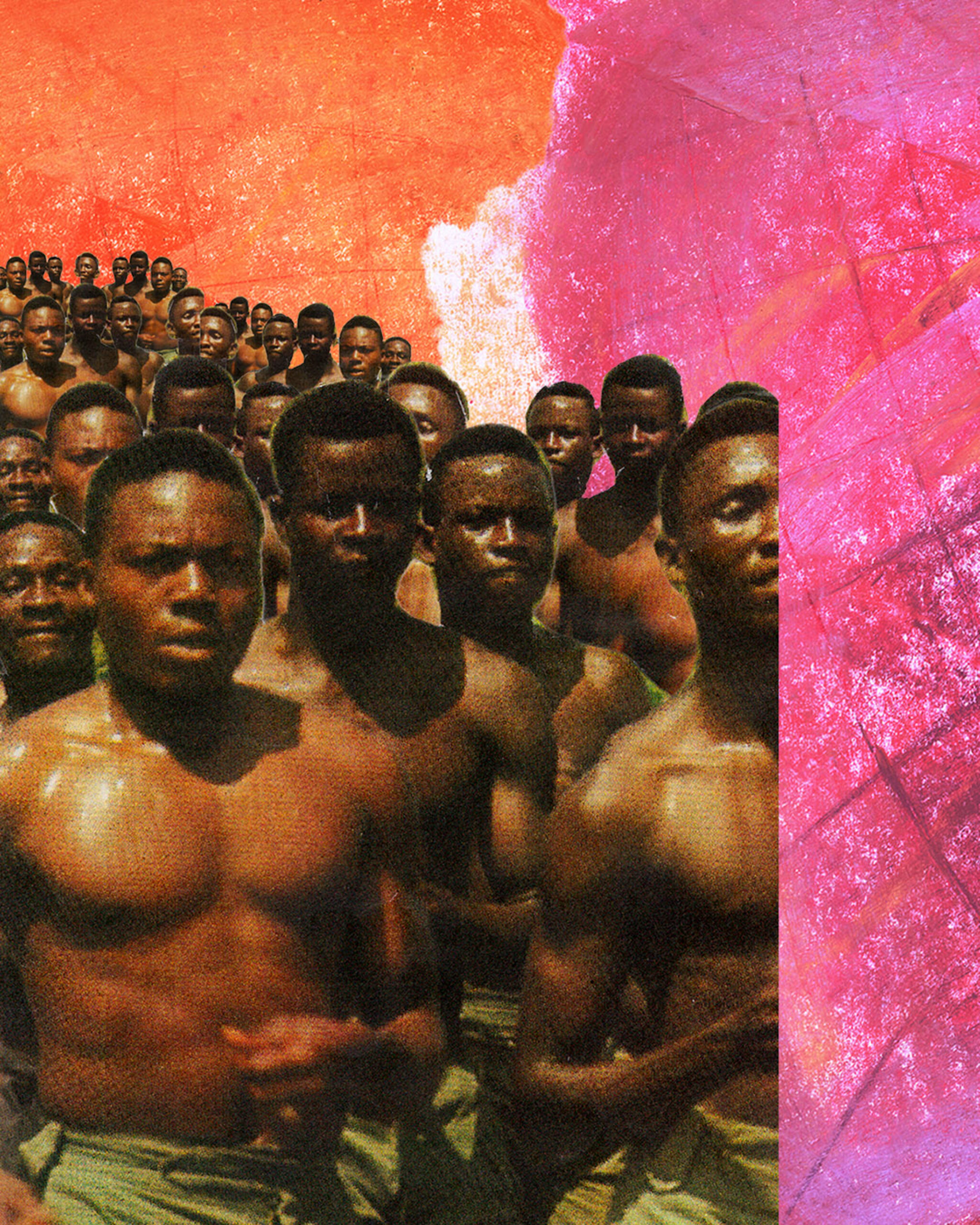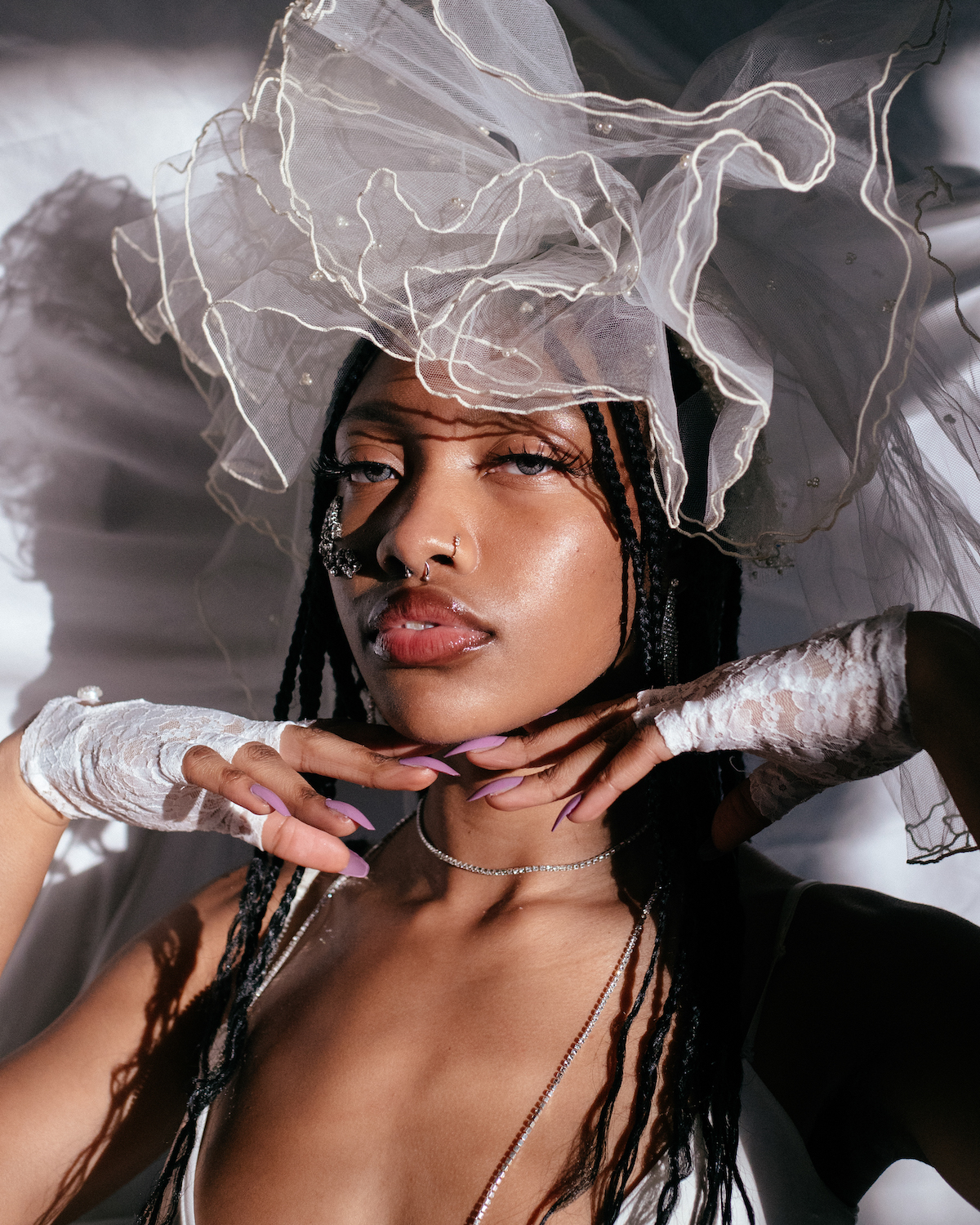 Xander Opiyo – NYC (he/him)
Xander Opiyo specializes in film and digital portrait photography, experimental filmmaking, and digital collage art. A recent art school grad, Opiyo's portfolio extends across many visual mediums, though recently he's put his focus on film photo shoots in a studio and colorful multimedia collages combining photo with painting. He also recently put together an experimental short film which explores self-portraits through the lens of personal emotional battles. He's clearly qualified to commission for music/lyric videos and album art.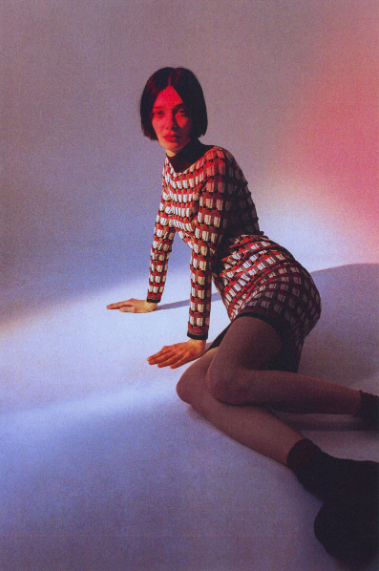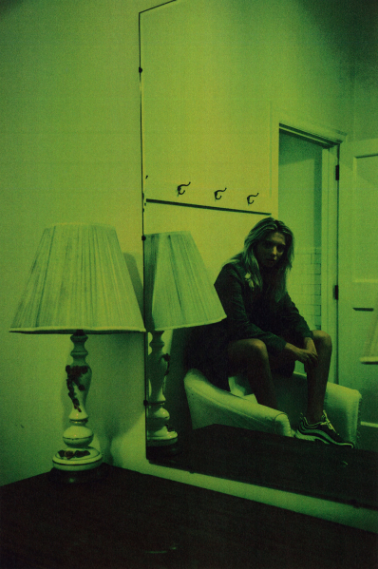 Caro Ramirez – Philadelphia, PA (she/her)
Amidst a space of intense color tones and expired film effects, Caro Ramirez pushes the boundaries of color theory and aesthetic comfort levels with her photography. Ramirez is especially skillful in production design and styling her subjects, as well. Needless to say, she is an incredibly skillful and unique visual artist with an intimate relationship to her creativity and refusal to adhere to certain photography rules. Open to be commissioned for band portraits and album art, she could also assist in color grading any current photos you have which you're interested in sprucing up.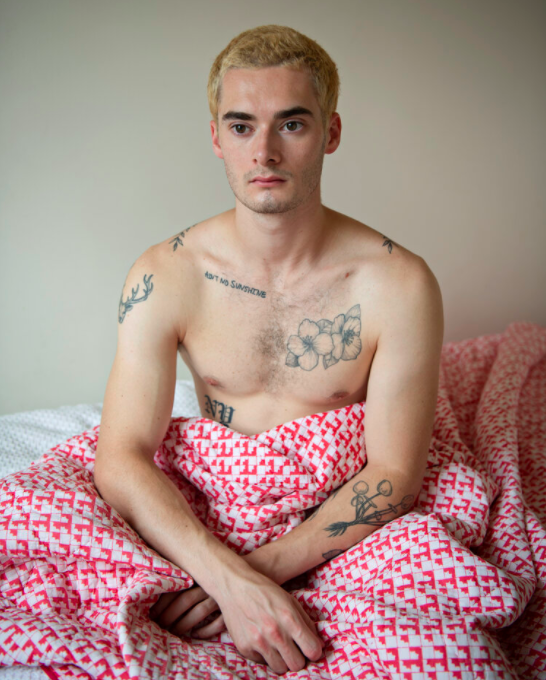 Jasmine Clarke – NYC (she/her)
Jasmine Clarke manages to reach a place of intense vulnerability with the people she photographs, across many different types of environments and mediums. Though her subjects often avoid eye contact with the camera, they are likely positioned naturally and, most importantly, understood by the person photographing them. While she specializes in taking photos of people, she's also skillful in creating images of quiet, soft places and things–usually playing with shadow and natural light in a home environment.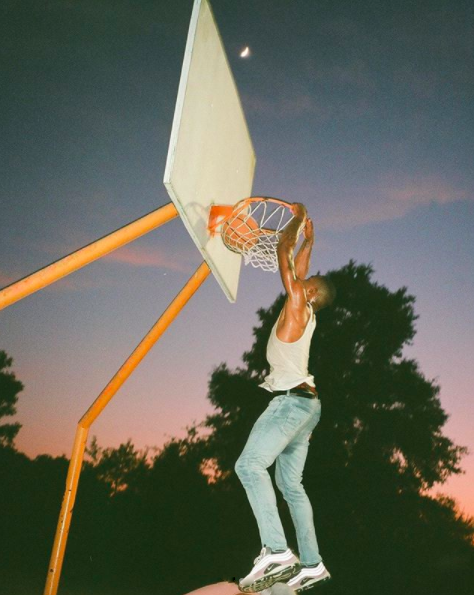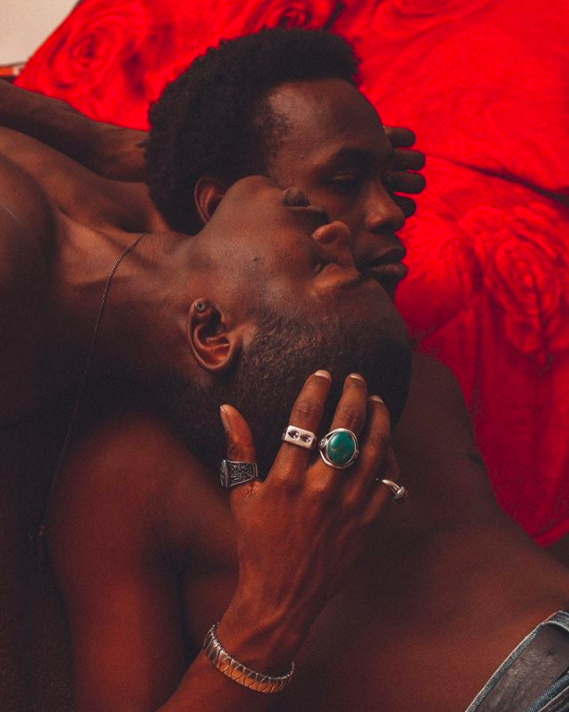 Quinn Felipe – NYC (he/him)
His forté being candid photoshoots filled with feelings of adventure, Quinn Felipe also specializes in intimately detailed studio shoots exploring personal fashion and person-to-person relationships. Additionally, Felipe is a phenomenal dancer who often models for self portraits and other photographers, and could thus be commissioned for music videos or album covers in addition to being a photographer.